Wahoo Fitness unveils RFLKT iPhone-powered bike computer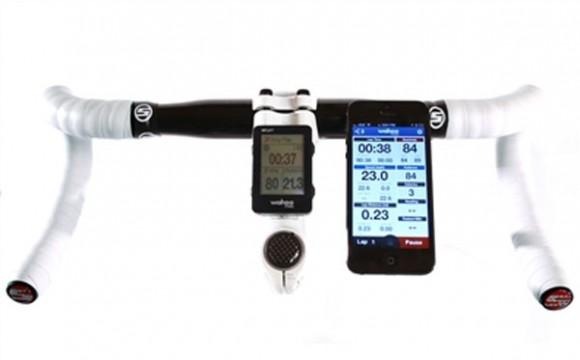 Wahoo Fitness has unveiled a new product for avid bicyclists that iPhone users will find very interesting. The product is called the Wahoo RFLKT and it is claimed to be the world's first iPhone-powered bike computer. Wahoo says that the little device gives you all the power of your iPhone in the footprint of a sleek cycling computer.
The idea of the product is that you can keep your iPhone secure inside a pocket or bag with no risk to the phone in the event of the crash or drop and still have access to needed information. The RFLKT has buttons on the side allowing the user to control the app, change data screens, start and stop the timer, and control other app functionality including the ability to play music. The little bike computer is only 2 ounces and measures 2.4 x 1.6 x 0.5-inches.
A replaceable coin cell battery powers the bike computer so you don't have to take it off your bike and remember to recharge before each ride. The computer connects to the iPhone using Bluetooth 4.0. Since bike computers are likely be subject to bad weather and accidents, the RFLKT is IPX7 certified for all types of weather and terrain. The device is compatible with the iPhone 5 and the iPhone 4S.
The bike computer is compatible with multiple applications, including the new Wahoo fitness version 3.0 app for cycling. It will also work with other cycling apps that will be coming soon including Cyclemeter and Strava. The RFLKT bike computer is available now for $129.99.
[via Wahoo Fitness]