Wacom unveils Bamboo Stylus Pocket for touchscreens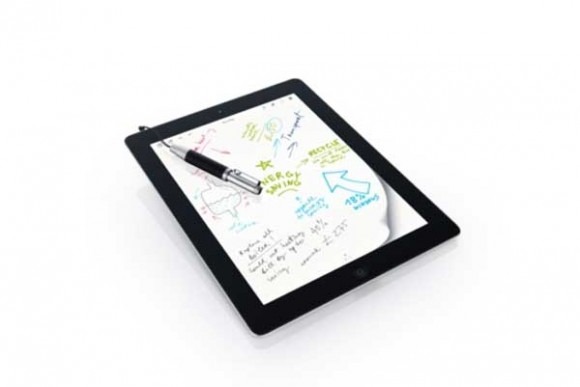 Wacom has announced a new Bamboo Stylus pocket aimed at the users of just about any smartphone or tablet on the market including Android devices and the iPad or iPhone. The stylus has an expandable design that offers multiple lengths to suit different needs. The stylus can be extended for writing notes or sketching.
The stylus also has a compacted setting that makes it easy to store in a pocket or inside a purse. The stylus can also be stored using a snap on lid that has a plastic headphone plug that slips into the headphone port of your portable device and holds the stylus in place. The Bamboo Stylus pocket can be collapsed to 89.5 mm and extended to 118 mm.
The stylus weighs 16.4 g and is 12 mm in diameter. It features a cushion grip and has a tip that works with capacitive touchscreens while leaving no scratches behind. Users can also customize the Bamboo Stylus pocket with interchangeable color rings.
Wacom says the tip offers a smooth writing experience that feels just like you're writing with a traditional ink pen. The tip is 6 mm in diameter for accuracy and body of the stylus is made from aluminum. The stylus also comes with replaceable tip and includes a firm stylus nib and an optional soft nib in the box. The stylus is available now for $34.95.