Wacom releases Bamboo Stylus mini, cute is now in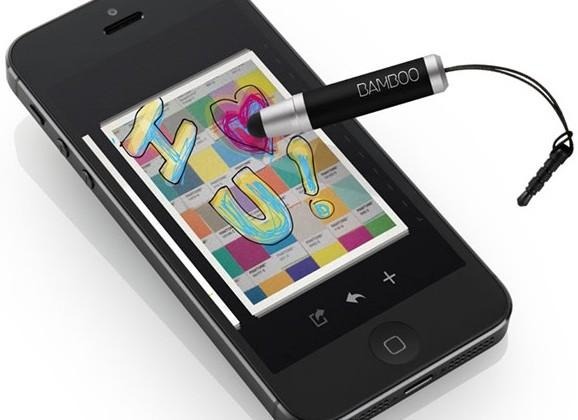 Wacom makes some pretty great drawing tablets, but they also make several different types of capacitive styli. The company's newest addition to its stylus lineup is the Bamboo Stylus mini, and a small stylus that sits at just 1.85-inches long, and comes with a nifty plug that you can stuff into your device's headphone jack for storage and quick retrieval.
The Bamboo Stylus mini joins Wacom's current line of Bamboo styli, such as the Stylus Feel, Solo, Pocket, and Duo. The size of stylus may be off-putting at first, but it seems like the compact shape of the Stylus mini is great for those who need optimal portability, and let's face it, not all of us need a stylus the size of a permanent marker.
The stylus looks a lot like a cheap crayon, but it's actually plated with brass and it comes with replaceable tips in case they ever get worn down eventually, but the various tips also vary in softness and firmness, allowing users to select the optimal surface tension for the stylus right off the bat.
The Stylus mini also comes in several colors for those who want more than just the usual black color scheme. Other than black, you can choose white, green, blue, pink, or red. They cost $20 each, which may seem like a lot with a stub of a stylus like this, but portability usually costs a lot more in the technology world these days.