Wacom One is an entry-level pen display for budding artists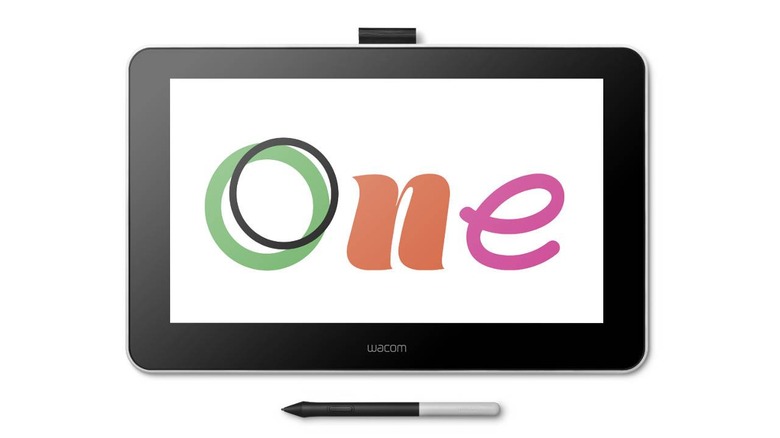 Wacom offers a bunch of different pen displays for artists, designers, and content creators, and today the company padded out its lineup with a new entry-level model. Introduced at CES 2020, the Wacom One is billed as a "pen display for a new generation of creators." Seasoned Wacom users probably won't find a ton to get excited about here, because it's clear that the Wacom One is aimed at those who are just starting out and want to save some cash before they dive into something more serious.
The Wacom One features a 13-inch 1080p display that offers 72% NTSC color. The display is compatible with Mac, Windows, and some Android devices, and it's worth pointing out that you need some kind of device to connect it to, as the Wacom One isn't a standalone display. The compatible Android devices include the Huawei P20/P30, Mate 10/10 Pro, Mate 20/20 Pro; Samsung Galaxy Note 10/10+/9/8, Galaxy S10e/S9/S8, Galaxy Tab S4/S5e/S6; and the Sony Xperia XZ2, with support for more devices promised in the future.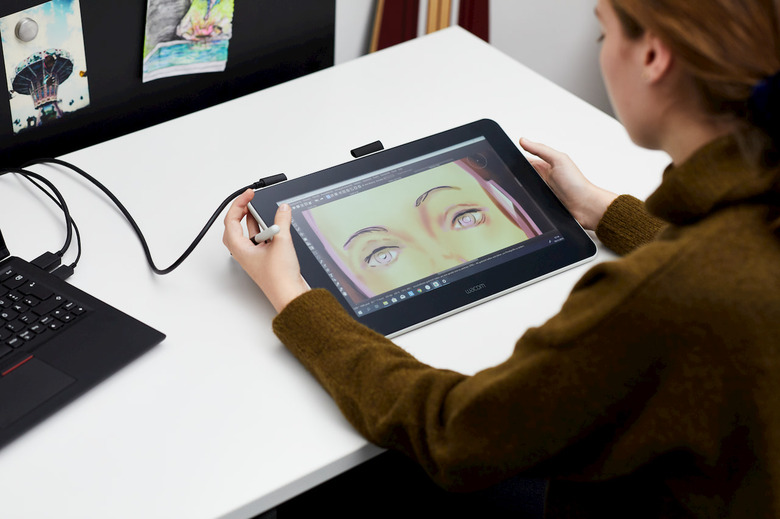 Since this is a Wacom product, it comes with a pressure-sensitive pen that doesn't require recharging. If you don't want to use Wacom's pen, you'll have the option of picking up compatible pens from third-party companies, with Wacom saying that Lamy, Samsung, and STAEDTLER all produce pens that work with the display. Unfortunately, the only Wacom pen that's compatible with the One is the pen that ships with the device, so you won't be able to use any other Wacom pens you may have on hand.
So, the Wacom One definitely isn't on par with some of the high-end displays we've seen from the company, but for someone who is just starting out, it could be enough. Price may end up being the tablet's biggest selling point, as Wacom is offering it at $399.95.
It won't be long before we see it on shelves, with Wacom saying that it's launching this month. Look for the Wacom One at on Wacom's own online store and retailers like Best Buy and Amazon.