Wacom announces Cintiq 22HD and Cintiq 24HD touch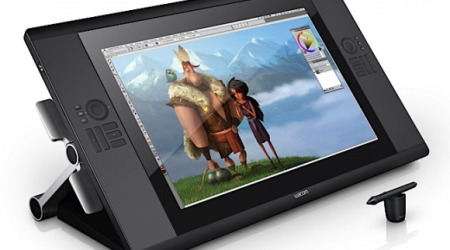 So you want a Wacom tablet but need something a little bigger than average? The company has two new products that you might be interested in, the Cintiq 24HD touch and Cintiq 22HD. The Cintiq 24HD has a large 24-inch display with multitouch support, capable of displaying 1.07 billion colors while also covering 97% of the Adobe RGB color gamut. The tablet features physical controls as well for menu selection and access to program shortcuts.
The Cintiq 24HD touch comes with a counter-weighted stand as well for the best ergonomics possible, with users able to select the best possible position. Wacom say that Corel Painter 12.2 is compatible with the new tablet, so you'll be able to make use of all the functionality and real estate straight away. On top of that, Wacom says the tablet will play nice with the Cintiq pen which supports software from Adobe, Corel, and Autodesk. The tablet isn't cheap though, starting at $3,699.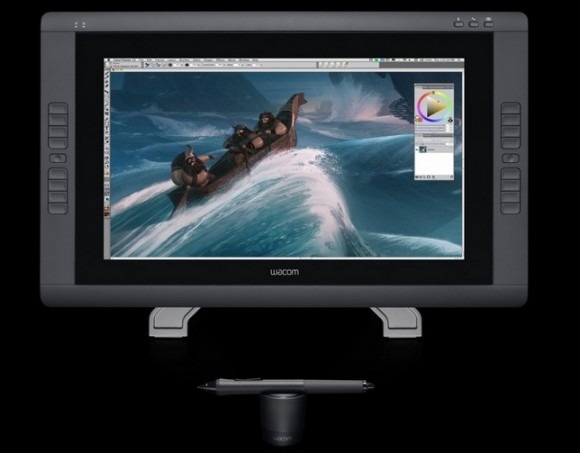 The Cintiq 22HD, meanwhile, offers a similar experience but without support for multitouch. You'll have to rely on the Cintiq pen to create your latest masterpiece, although here you get the added benefit of a more flexible stand. You can adjust it to almost any position, and swivel the tablet while you're working to approach work from the best possible angle. The physical ExpressKeys off to the sides can also be customized to launch favorite tools or functions.
As for pricing, the Cintiq 22HD won't quite be as exorbitant at $1,999, but maybe think this one through before you throw down the cash. It should be shipping from today, while the larger 24HD touch will be available sometime in August.