W980i Walkman Clamshell By Sony Ericsson Has 8GB Of Space Built In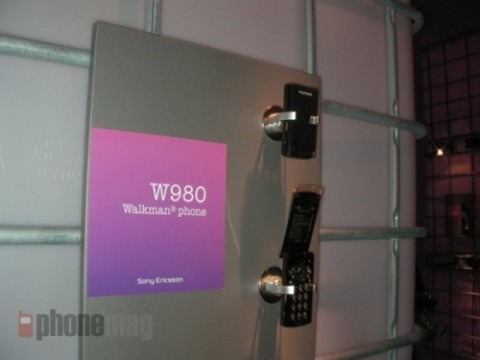 This phone is amazing, at least from my point of view, music is my drug of choice so the 8GB of built in storage and the integrated FM transmitter are two features of this phone I love. Add to that the TrackID service that can help you figure out what you are listening to and the PlayNow online music store and I am hooked.
It's a clamshell phone, which is nice, but for those of you concerned, all of the music controls have been placed on the outside of the phone, so you can control your music without having to open the phone up. Alongside the FM Transmitter there is an FM radio built in, and some cool lights.
There are 8 equalizer presets available, and probably a user programmable one and it comes with a stereo hands-free kit as well. It works on the UMTS/HSDPA 2100 and GSM/GPRS 850/900/1800/1900 bands and should be out sometime in June, I want one.
[via PhoneMag]