VW unveils Golf R Variant packing 2.0L TSI engine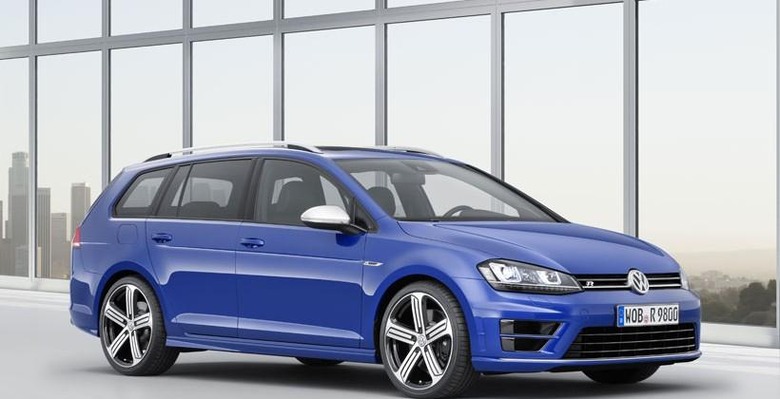 Here in the states we say station wagon, over in the UK they like the term shooting brake. Whichever name you prefer, VW has announced a new Golf R Variant marking a first for the Golf R model. VW says that this car is the first time that its all-wheel drive compact sports car has been offered as a station wagon. The car will pack a 2.0L TSI engine under the hood with 296hp and 280 lb-ft of torque.
Power will go to the ground via the VW 4motion AWD system and a 6-speed DSG dual clutch automatic transmission is standard. The car will ride on a lowered suspension 0.8-inches lower than a normal Golf. VW also fits the car with a special stability control system with "ESC Sport" mode that can be deactivated for use on a track.
The Golf R Variant can also be fitted with optional DCC adaptive damping system with a profile selector featuring Race mode. The car is capable of reaching 50mph in 3.8 seconds and 62mph in 5.1 seconds. Top speed is limited to 155mph.
Inside the car is a mix of fabric and Alcantara seating with decorative stitching and "R" logo on the seats. A Nappa Carbon leather package will also be offered. Pricing and availability for the car are unannounced at this time.
SOURCE: VW