VW to pare down trims and model variants to cover fines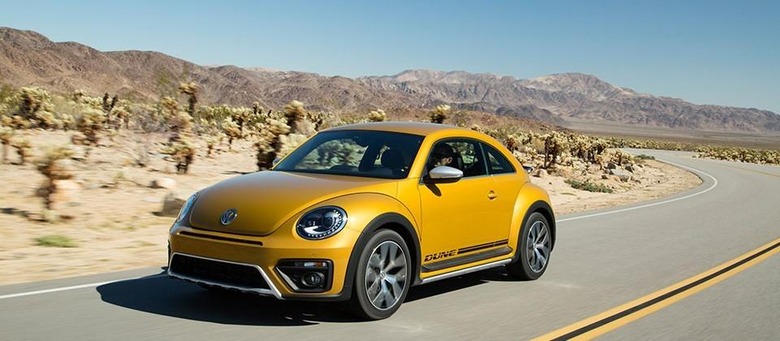 VW is certainly feeling the pinch as sales numbers decline in the wake of the emission cheating scandal with the firm's diesel vehicles. Most recently the issue expanded to include VW 3.0L diesel engines across VW, Audi, and Porsche brands. While VW recently launched a new model variant with the Beetle Dune, it may be a while before we see additional new trims and variants added to the line.
VW has figured out a way to shave $2 billion off its expenses, and that method includes shaving trim levels and variants from the VW line. VW hopes that by reducing trim levels and model variants that it won't need to start looking at reducing its staff.
The $2 billion in savings will help VW combat the increasing cost of the emissions scandal, which has cost over $9 billion so far. VW also intends to cut investments by $1.05 billion in 2016. Porsche and Audi are scaling back their racing programs to save money.
The far reaching emissions scandal encompasses nearly 85,000 3.0L diesel models in the US, 800,000 vehicles in Europe, and nearly 11 million globally that use 2.0L or smaller diesel engines. Owners of VW vehicles are feeling the sting too with used car prices on the decline.
SOURCE: Motortrend