VW pulls application to sell diesel vehicles in US for 2016 models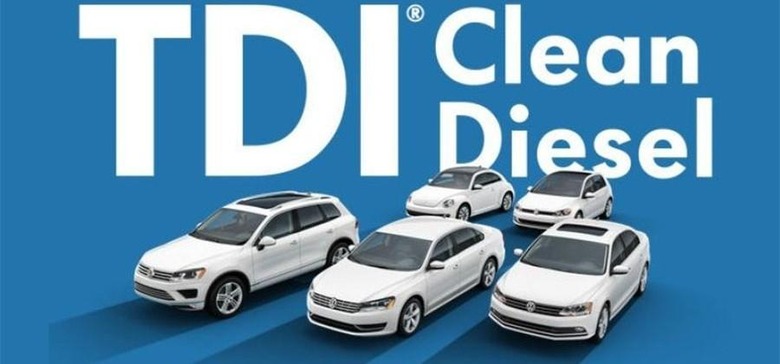 VW is embroiled in a scandal that has taken much of the pressure off the airbag woes that made headlines earlier in the year. VW was busted using a defeat device to get its "clean diesel" cars to pass EPA emissions tests. In September, VW issued a sales stop on all VW diesel cars that were affected in the row. VW has now announced that it has no plans to sell most of its diesel cars in the US for the 2016 model year.
The decision to pull out of the diesel market in the US leaves owners of TDI VW vehicles that are part of the defeat device issue in a lurch. With VW simply not selling the offending cars in the US next year, that would imply that the fix is a hard one and may not be possible without some significant reworking.
If that is true, that means that VW TDI cars on the road right now that can't pass emissions may need significant work to pass without the defeat device in place. It further suggests that the fix isn't something that can be done with a software upgrade as many hoped.
Vehicles that won't be sold in the US next year include the Audi A3, VW Beetle and Beetle Convertible, Gold, Golf Sportwagen, Jetta, and Passat diesel models. VW will sell the Touareg diesel that uses a 3.0L diesel as it isn't using a defeat device like the 2.0L diesel cars.
SOURCE: LA Times