VW "clean diesel" cars not so clean after all, sales stopped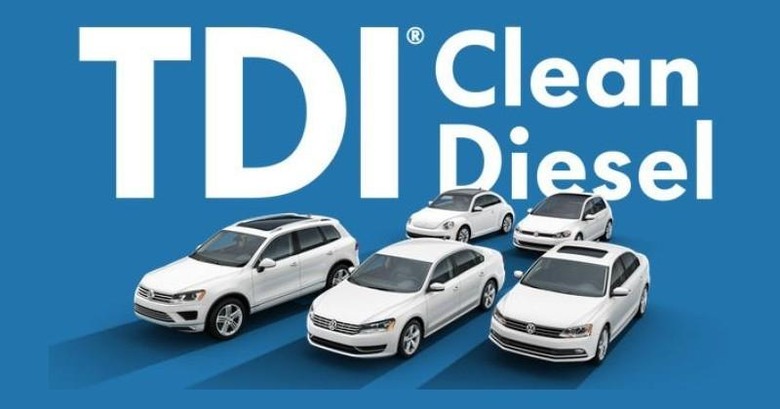 What happens when something supposedly clean is in reality even dirtier? Well, aside from lawsuits and fines, you've got a fine PR disaster on the way. That is most likely what acclaimed German car maker Volkswagen is facing as it was charged, and has also acknowledged, some misleading and rather shocking revelations about its supposedly "clean diesel" TDI engines. The Environmental Protection Agency, more popularly known as the EPA, has charged VW for, at the very least, faulty engines, forcing the car maker to suspend sales pending investigations.
Volkswagen has been pushing its TDI turbodiesel engines as a better alternative to hybrid engines due to their clean output. The problem is that, as US government officials discovered, the engines were only clean when they were being tested by emissions devices. The rest of the time, they actually performed a lot worse, putting out 40 percent more than the allowed level of diesel pollution set by the EPA.
Naturally, many VW car owners feel not the least amused, which could pretty much lead to class action suits down the road. From misleading advertisements to affecting resale values, customers have expressed ire over the matter, which has also surfaced other complaints about Volkwagen's other methods of "cheating" performance. For its part, the car maker has apologized for the issue but is subtly dodging responsibility. It promised an external investigation into the matter, subtly implying there might have been foul play afoot beyond its direct control.
In the meantime, it is halting the sales of models that use the four-diesel TDI engine. These include Volkswagen's own Golf, Jetta, Passat, and Bettle, as well as Audi's A3. It is estimated that less than 500,000 of these cars are on the road and there could be some recalls in the near future. VW also faces an uncertain future with fines and lawsuits, but drastically tarnished brand image as well.
VIA: ConsumerAffairs