VW I.D. R Pikes Peak racer packs 680 electric horses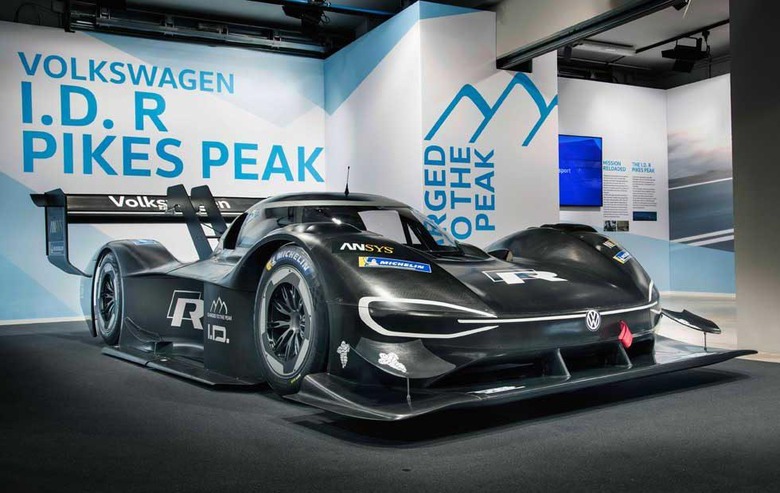 VW has unveiled the all-electric racing car that it will use to take on Pikes Peak this summer. The car is called the I.D. R Pikes Peak and it is aiming specifically at beating the 8:57.118 record for the EV class in the race up the mountain. The I.D. R most certainly has the power to beat that time.
The racing car has lots of carbon fiber in its construction helping it to weigh in at under 2,500 pounds. Added to the lightweight design is electric motors good for 680hp and 479 lb-ft of torque. The car has a 0-60mph time of 2.25-seconds making it faster than F1 and Formula E cars.
VW says that with the car its top goal was not maximum performance but a balance between energy capacity and weight. The race will be a big test for the electric drive system and will help VW with work on future I.D. models. One big challenge for VW and other competitors in the race is that the track is a public road every other day of the year making testing in actual race conditions very difficult.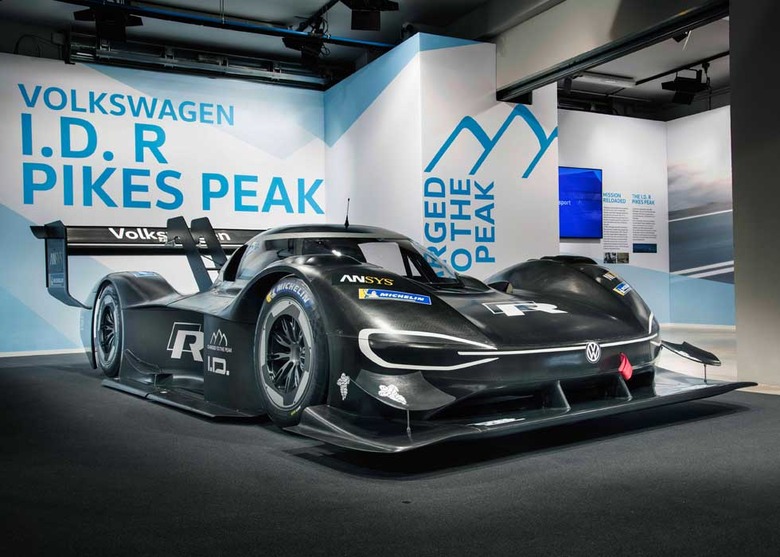 This means that most testing for the vehicle is done at race tracks rather than at the race venue itself. VW has chosen Romain Dumas as the driver for its car. Dumas has three victories at Pikes Peak to his name.
The race will take place on June 24 and will see the I.D. R and its competitors gaining 4,720 feet of elevation on the 156-corner race to the top. The course spans 12.42-miles and normal speed limits on the road hover at around 35 mph.