VW emissions saga expands as Audi gas and diesel cars implicated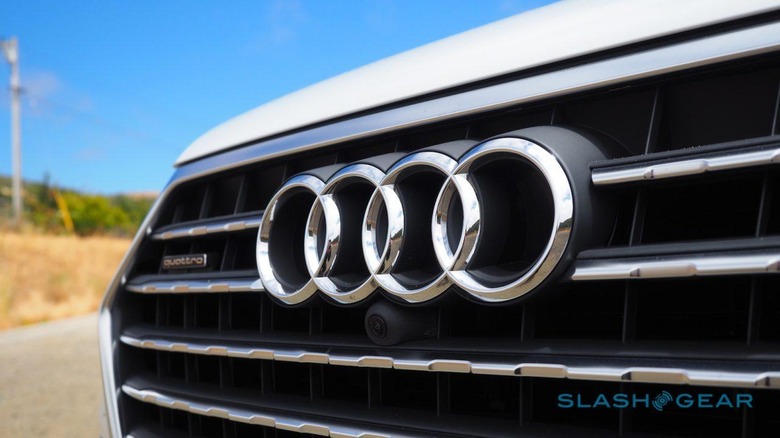 Just when it seemed that Volkswagen was on the road to putting its emissions-cheating scandal in the past, new reports have pulled it back in. According to The Wall Street Journal, which spoke to sources close to the matter, California regulators have found software installed on some Audi models meant to cheat emissions tests. Should these reports turn out to be true, it could be the beginning of new headache for consumers.
Of course, some Audi models were already at the center of this emissions scandal, but there are a few key differences here. While the first defeat device discovered was meant to make Volkswagen vehicles appear to be up to nitrogen oxides standards, this new software was developed to beat carbon dioxide tests.
The other difference is that the first defeat device was only used in diesel models, while this second one was used in Audi cars with both diesel and gasoline engines. For the time being, neither Volkswagen or California regulators have made an official announcement on these reports. The sources speaking to The Wall Street Journal, however, say that the offending software was discovered four months ago.
Just a couple of weeks back, Volkswagen's $14.7 billion settlement in the initial emission-cheating scandal was approved by US courts. The settlement will see Volkswagen either repair or buyback affected VW and Audi cars, along with offering a cash reward for those who purchased one of the problem vehicles. It's unclear how these reports will affect that settlement, or if they will at all.
Indeed, until we get official word from either Volkswagen or the California Air Resources Board, it's probably best to take these reports with a grain of salt. Though, having more revelations come to the forefront likely wouldn't be good for Volkswagen's already tarnished image. We'll let you know if either entity makes an official announcement about these reports, so stay tuned.
SOURCE: The Wall Street Journal