Today, Volkswagen has announced pricing for their 2015 E-Golf, an all-electric version of their already popular Golf. The fully-loaded SEL Premium version will set you back $35,445, placing it in-line with other electric cars in its class. What sets it apart are a few key features that those in the market for an electric car will want to take note of.

If you're a VW fan, this is the first to come with a full complement of LED headlights in the US, so that's a bit of excitement right there. The E-Golf will have a 24.2 kWh lithium-ion battery with an electric motor, and churn out 199 lb-ft torque. A 7.2 kWh charger is standard.
Like other Golfs, the E-Golf is (pleasantly unsurprising) built on their MQB platform, which has its roots in many vehicles across the company's portfolio, like the Beetle or Audi A3. Pretty standard manufacturing fare in some ways, until you dig under the hood.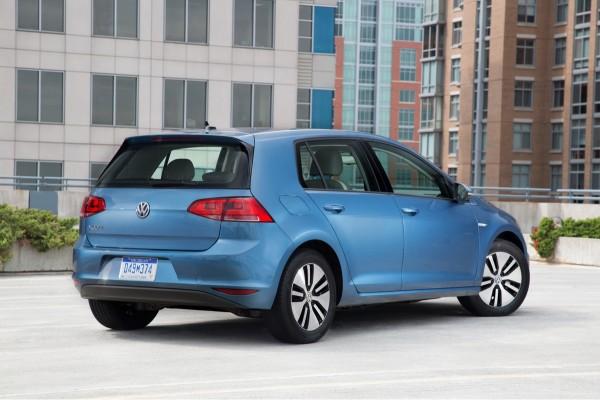 A Combined Charging System function allows drivers to charge their battery by 80% — in just 30 minutes. VW's E-Golf has a bit of limited range, though, where the company says you'll be able to get between 70 and 90 miles on a single charge. If you've enough charging stations around, it's not that bad when you consider the quick-charge capability.
The small electric car also packs a big environmental punch. Along with the E-Golf, Volkswagen is announcing a partnership with renewable energy provider 3Degrees. The partnership will see increased investments in carbon reduction projects which will help offset the emissions produced in manufacturing, production, distribution, and charging of the eGolf for up to 36,000 miles.
If you're buying an electric vehicle in the hopes of eliminating your carbon footprint via a vehicle, the E-Golf might be the way to go.
Source: VW