Vuzix Smart Glasses M100 hands-on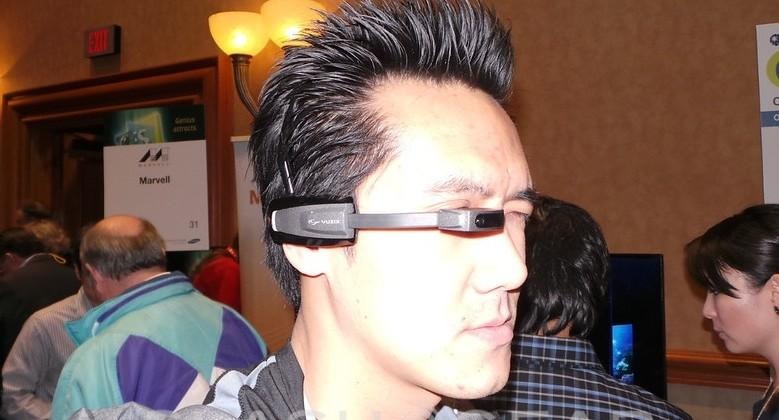 Google's Project Glass may have made the augmented reality headlines in 2012, but Vuzix's Smart Glasses M100 is set to be the first wearable on sale in 2013. Packing a full Android-based computer in a headpiece, with an eye-mounted 800 x 480 display and both Bluetooth and WiFi connectivity, the M100 is at CES 2013 in prototype form, ahead of a launch at "under $500" later in the year. Read on for our hands-on first impressions.
Vuzix is fitting a lot into its headset, borrowing specs more commonly associated with a smartphone: a 3-axis head tracker is paired with a gyroscope, GPS, and a digital compass, a 720p HD camera, 4GB of onboard storage, and an 8GB memory card. There's also a companion Android app which can be used as a remote control, with a trackpad for navigating through the M100's menus, and an app launcher menu.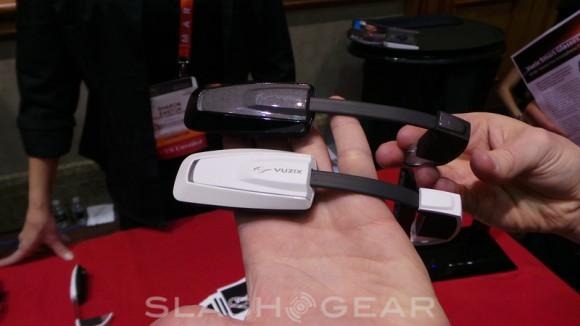 Unfortunately Vuzix isn't showing any of those apps right now, only a video clip that runs on a loop. It's a little disconcerting initially, watching it through one eye – Vuzix will offer both ear hooks and a head-strap arrangement, which can hold the Smart Glasses on either ear depending on which is your dominant eye – but you quickly grow used to the concept, glancing across to see the bright, clear content.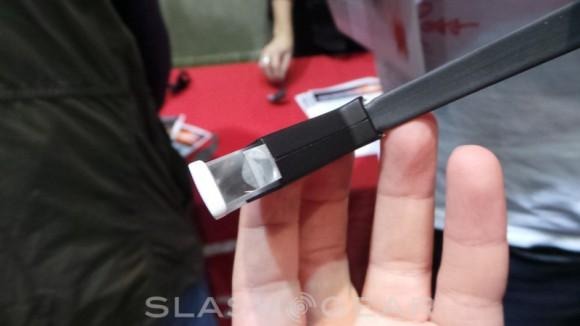 Audio, meanwhile, is loud and surprisingly solid considering it's coming through one ear only. Physical controls are limited to a trio of buttons across the top edge – for volume up/down and select – as well as a power button. Using the remote app makes more sense, however, as it doesn't shift or move the eyepiece on your ear; there's a little flexibility in how the eyepiece is positioned, with an extending arm that can be bent slightly.
Vuzix Smart Glasses M100 hands-on:
Battery life may be the M100's downfall. Vuzix is quoting up to eight hours of use, though that's not solid runtime. Instead, the company expects users to turn their Smart Glasses on periodically, using the display sparingly: leave it on full-time, and the M100's battery will last for more like two hours (or even half that, if you use the handsfree, display, and camera simultaneously).
Still, with Google's Explorer Edition Glass priced at $1,500, and Vuzix already pushing the AR SDK out the door, the "under $500" M100 might well find some eager buyers. We're looking forward to trying out the final results to see how the Smart Glasses hold up to day-to-day use.