Vulcan wireless earbuds are for Star Trek fans, not audiophiles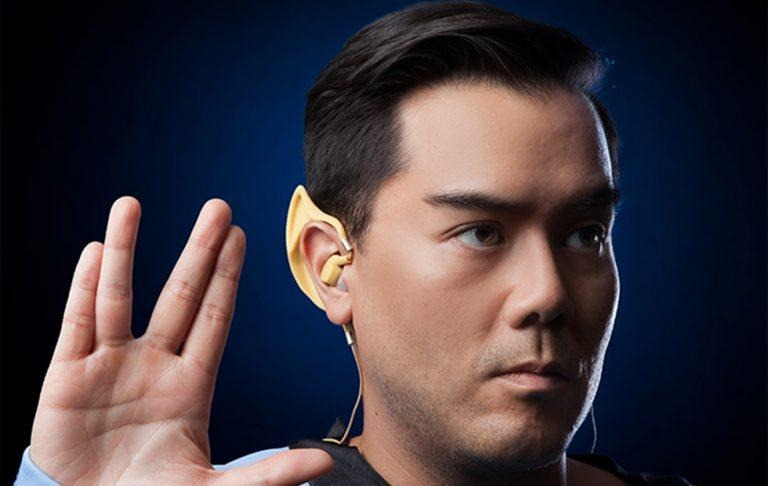 ThinkGeek has launched a new product that'll only appeal to hardcore Star Trek fans: a pair of realistic Vulcan ear prosthesis attached to a pair of ordinary earbuds. At first glance, one may mistake the earbuds for a pair of old school hearing aids. When put on, though, the wearer appears to have a pair of long, pointy Vulcan ears.
These Vulcan earbuds are the latest product from ThinkGeek, which says the product is an officially licensed Star Trek accessory. The device is, first and foremost, a pair of Bluetooth earbuds. They're second part casual cosplay, enabling the wearer to subtly broadcast their Trekkie status to those around them...assuming the headset isn't mistaken for elf ears.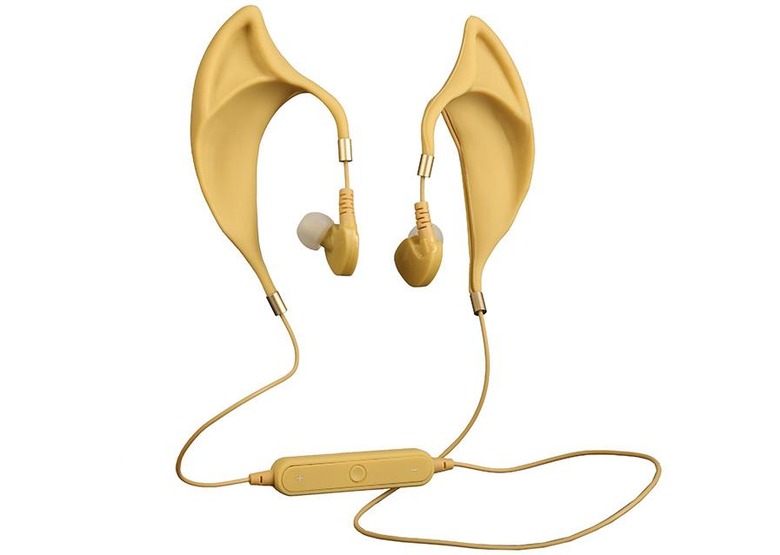 The Vulcan skin tone ear tips are connected to a pair of ear pieces connected by a cable. An in-line microphone and one-click button enable the wearer to adjust audio and deal with calls; there are three silicone tips to accommodate various ear sizes.
The earbuds' specs are decent but ordinary, including the promise of 180 of standby time, up to 5 hours of talk time, and a 2-hour charge time. The model supports Bluetooth 4.0 + EDR and features a 20Hz to 20KHz frequency range, Φ 10mm 32 speaker impedance, and a 40mW power output.
As far as wireless earbuds go, the specs are decent but nothing to write home about. No doubt the appeal here is the overall design and the relatively cheap $39.99 USD price tag. ThinkGeek is offering the earbuds now on its website.
SOURCE: ThinkGeek