Vudu's new 'Family Play' scrubs scenes to make movies safe for kids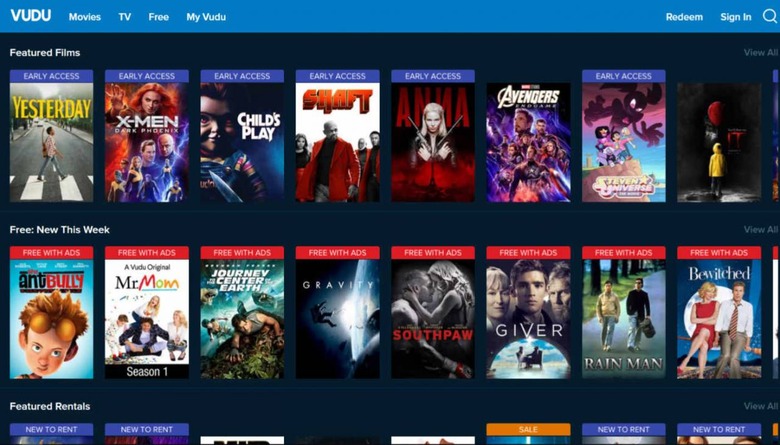 Walmart's Vudu digital video platform has introduced a new feature called Family Play that scrubs certain scenes out of movies so that younger audiences can watch them. The feature is available on a selection of movies offered on the Vudu platform, a number that will grow over future weeks and months, according to the company. The service now also offers a Kids Mode and reviews designed for parents.
Many movies would be appropriate for the entire family to watch if it wasn't for one or two scenes that are inappropriate for young audiences. A desire to skip over objectionable content, including ones depicting things like drug use and violence, fueled the popularity of the product VidAngel. Now Walmart is
.
Vudu's new Family Play feature can be enabled by users to automatically skip over or mute scenes that contain different types of potentially inappropriate content. Users can choose the type of content they want to skip or mute, such as scenes where someone uses adult language or when there's nudity.
The feature has launched for more than 500 movies from major studios, according to Vudu, which says that it will be adding more titles to the supported list every week. Vudu users can find the full list of movies available with Family Play editing
; examples include the new Aladdin movie, Frozen, Godzilla: King of Monsters, MIB International, Storks, and more.
In addition to Family Play, Vudu has partnered with Common Sense Media to offer parents access to 'detailed information' about the appropriateness of any given movie for kids. Using data from Common Sense Media, Vudu has also launched a Kids Mode that offers age-appropriate content for younger viewers. The three new features have arrived on streaming devices, Web, and mobile.