Vudu app for Android tablets hits Google Play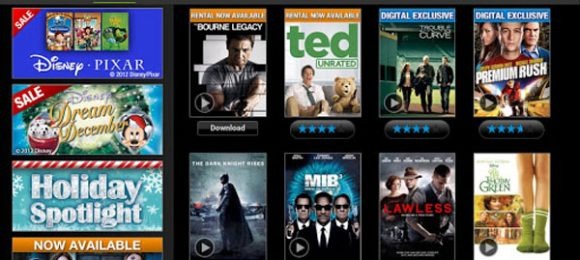 If you enjoy streaming media such as movies and TV shows, you may be familiar with Vudu. Vudu is a streaming video service that offers new to home video Hollywood movies and a lot more content. The service has been available on apps for some smartphones and tablets, such as the iPad, in the past.
Vudu has now announced that it has an app available for users of Android tablets that allows you to stream and rent all the movies and TV shows you want right on your tablet. Like Vudu's other apps, users can choose from new movie releases and new TV show releases with some titles available before they hit DVD or Blu-ray. The content will stream directly to your Android tablet or it can be downloaded to watch when no networks are available.
The app supports both renting and purchasing of digital content. Users can also use the app access their personal UltraViolet Digital Collection. That means the app will allow you to play back those digital copies many physical Blu-ray and DVD films include when you purchase them at your local store. Vudu is available on just about every platform out there at this point.
The streaming movie service is available on PC, Mac, Xbox 360, PS3, some smart TVs, and some Blu-ray players. Vudu also offers up to $5.99 credit for every new device you activate the service on. Streaming films are offered in up to 1080p resolution and Dolby Digital Plus 7.1 surround sound is supported. The Android app is available to download right now on Google Play.