VTech KidiBuzz Smart Device is an ugly Android phone for young kids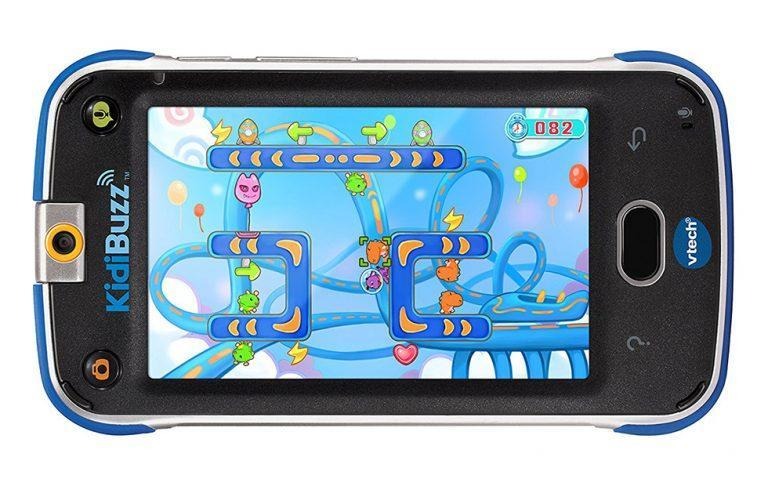 VTech, maker of electronic devices for kids, has launched a chunky, ugly phone called the KidiBuzz 'Smart Device.' KidiBuzz has the general size and shape of a phone, though it is considerably thicker and sports wide bezels. The phone has a distinct Samsung flavor to its design and, most importantly, it runs Android, making it possible to download ordinary Android apps.
Kids young enough for something like the KidiBuzz don't need an actual smartphone — that is, phone functionality. It's no surprise that KidiBuzz doesn't function as an actual phone, instead only sporting WiFi for connecting to the Internet. That makes this VTech device more akin to a tablet in a small phone-like package. Kids can feel like grown-ups with the KidiBuzz, but parents don't have to worry about accidental calls to 911.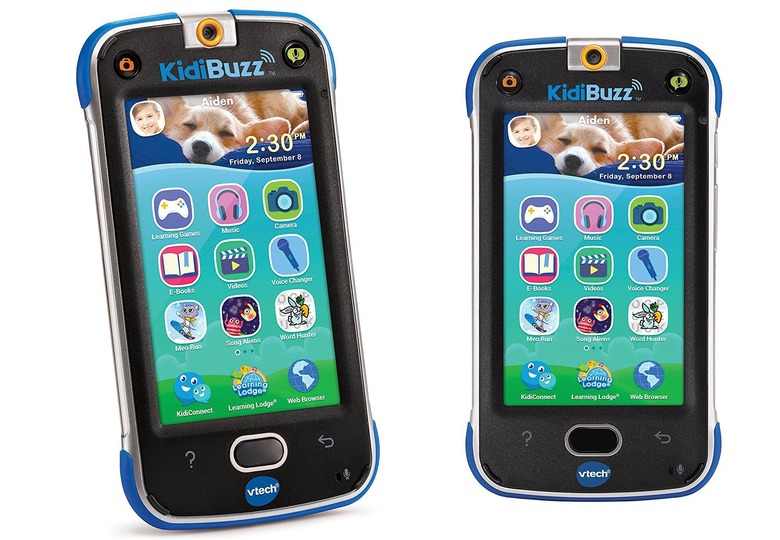 The thick body is due in part to the use of durable bumpers that help the phone withstand the bumps, drops and smacks that young kids subject toys to. The screen is also described as shatter-proof, though VTech doesn't go into many details about what protection if offers. There's a physical home button, a stereotypically Android back button, and another button with a ? that possibly pulls up help.
The phone has some kind of messaging functionality, though the company doesn't go into enough details about it — it seems like some sort of VTech app that allows KidiBuzz users to message their parents and pre-chosen contacts, including stickers, photos, and voice messages. As well, the company has packed 40 random educational apps onto the phone, including ones related to music, science, spelling, and math.
The phone has a Web browser that is limited so that it blocks non-kid-friendly websites. There's a 180-degree rotating camera for taking pictures, support for streaming videos and music, and the ability to download more apps from the Google Play Store.
Finally, VTech is offering the KidiBuzz in two different styles, one that is stereotypically boy-oriented with a black body and blue bumpers, and another that is stereotypically girl-oriented with a white body and pink bumpers. The phone costs $79.98 on Amazon, though its regular price is $99.99 USD.