VR TV Episodes headed to Samsung Milk VR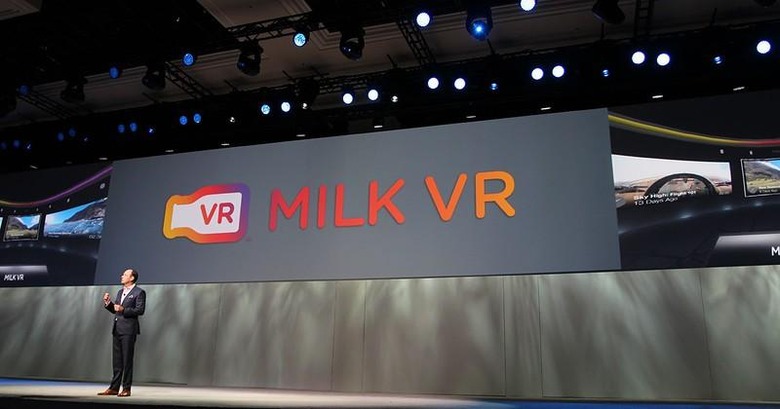 Tim Baxter walked onstage today at Samsung's CES 2015 presentation to suggest they'd be bringing another year of full coverage for smart devices for all areas of your life. Live Smarter, said Baxter, with Samsung TVs, working with Curved UHD TV, 800 Retail Experience Zones, and massive amounts of content. Samsung, he said, has 60% of the UHD market share in the United States. Half of their UDH TV sales are curved TVs, he said, and "this is what market leaders do" – working in the UHD market where market growth was projected at 4x through the year 2015 – according to Samsung, that is.
Milk Music and Milk Video will be coming to your Samsung Smart TV as well as the PC. Milk VR has been released to bring a full HD 360 video to your head.
David Albert Executive Producer of The Walking Dead stepped onstage as well. He spoke up about how they'd be bringing their next VR experience to light with Milk VR.
Skybound comics, he said, would be bringing a Skybound comics-based VR series to Milk VR later this year.
New content will be added to Milk VR daily – so said Tim Baxter. Milk VR will also be bringing heat with NBA basketball content inside 2015 as well.
Published on behalf of Chris Burns because WiFi at Samsung's event is prohibitively bad