Netflix Starts Blocking Some VPN Users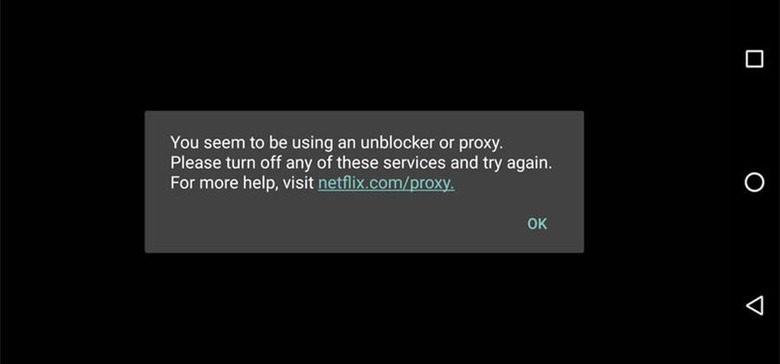 Netflix has been threatening for a while to block proxy and VPN users and it looks like that threat has now come to pass. Reports are going around that people used to accessing Netflix via a VPN are now getting a message that they are being blocked.
The message reads, "You seem to be using an unblocker or proxy. Please turn off any of these services and try again." The image above is from an ExpressVPN user who says after calling the support team at the VPN provider, they directed him to a new server that worked without issues.
However, the same user reports that shortly after the new server started working, the blocked message was seen again. Peter Dujan, managing director of uFlix says that his firm thinks Netflix is only testing the new blocking methods.
He figures that Netflix is only blocking known IP ranges. Many Netflix users take advantage of VPNs to get around geo-restricted library access and to avoid ISP throttling. VPN providers plan to fight Netflix by rolling out new IP addresses as needed to keep customers connecting to their favorite streaming content. VPN users continue to worry that they might be unable to continue using Netflix.
SOURCE: VPN Creative