Voyager Mobile delays launch after "malicious network attack"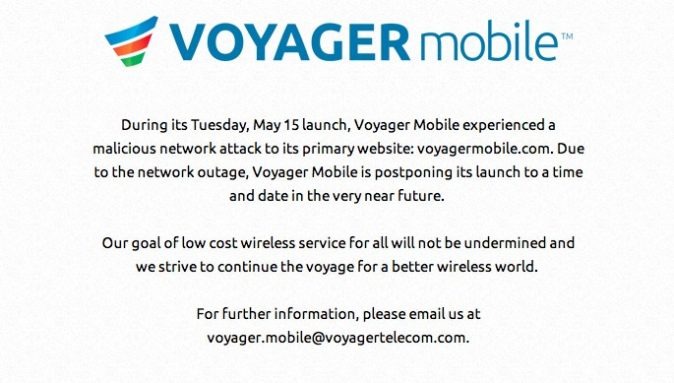 New US MVNO Voyager Mobile almost got its unlimited voice, text and data service up and running today, but has claimed a "malicious network attack" has forced it to postpone the launch. The virtual carrier – which plans to offer unlimited wireless plans starting at $19 per month, with no credit checks or agreements to sign – was also readying a so-called "frequent talker program" which would reward heavier users.
"During its Tuesday, May 15 launch, Voyager Mobile experienced a malicious network attack to its primary website: voyagermobile.com. Due to the network outage, Voyager Mobile is postponing its launch to a time and date in the very near future" the company said in a statement today. "Our goal of low cost wireless service for all will not be undermined and we strive to continue the voyage for a better wireless world."
The cheaper unlimited plans are only available to those picking the more basic phones, however. If you opt for a smartphone – of which Voyager has several CDMA Android-based options, from Motorola, Samsung and LG among others – the monthly bill rises to $39 for voice, text and WiMAX data access.
Voyager hasn't said who it believes might be responsible for the attack on its network, and neither has it given a specific date for the postponed launch.