Vote on your favorite SFF concept PC now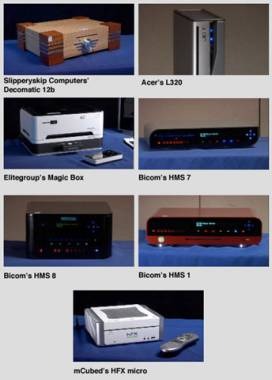 If you like having your voice heard, you might want to check out Intel's $1 concept PC contest. The challenge was issued to computer manufacturers to create the next big idea for a small computer.
They've whittled down the contestant list to just a few, and now they are opening the voting to the public. The list includes PC's from popular manufacturers such as Acer and Elitegroup as well as some smaller companies.
So go cast your vote now, and make your voice heard! The winners will be announced next month at the Intel Developer Forum in Beijing.
Intel puts $1m concept PC contest shortlist to a public vote [via reghardware]