VooMote Zapper iPhone Universal Remote Control Review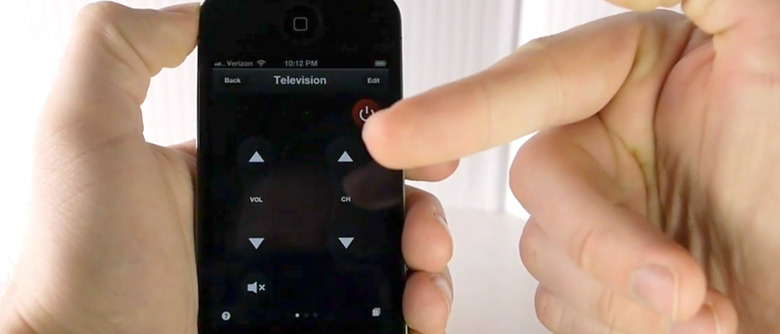 The device you're about to see is a tiny piece of technology that plugs into the 30-pin port on your iPhone, your iPod Touch, or your iPad. What you'll get when you connect to the application that comes free from the iTunes App Store is a universal remote for essentially any television-connected device you've got in your living room. We've got the original release of the VooMote Zapper here, and what you'll see is only the beginning of your VooMote experience.
To connect your VooMote to your television box (or straight up to your television, as it may be), you've only got to select the model from the vast list of devices the VooMote application has pre-configured. If your device is not in the VooMote library, you have only to take the time to connect the buttons on the remote control you use now to the digital remote control you're about to use on your iPhone. This process can be a bit of a hassle the one time you'll have to go through it, but once you're connected, you can go ahead and toss that old remote in the bottom drawer.
[vms 7cea74c894b5cf34efc4]
In the hands-on video above you'll see in a very general way what it means to have the VooMote Zapper connected to your iPhone 4S. In addition to the Zapper there's a whole collection of cases that go with the line and match up with its lovely set of color options: Smart gray, blue, green, pink, navy, red, white, or what we've got here: black. Each VooMote Zapper has 4 built-in IR transmitters (or what they call "Mini Blasters") that'll allow you to change channels from any which direction you can imagine – just so long as you're in range of the unit in general.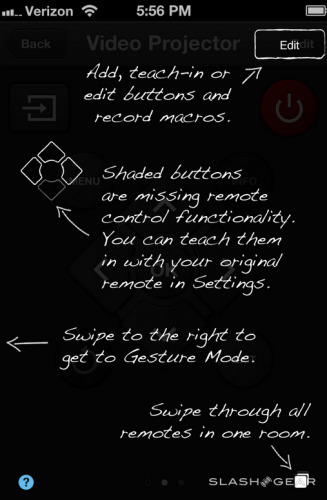 You get a set of several screens with control buttons that you can attach to your television (or game console like the Xbox 360, for example) that, again, will be connected automatically or manually to the functions you'd like them to be connected to. The VooMote Zapper App will also be updated inside 2012 to include TV Guide as well as integration with Facebook and Twitter for sharing – exciting stuff!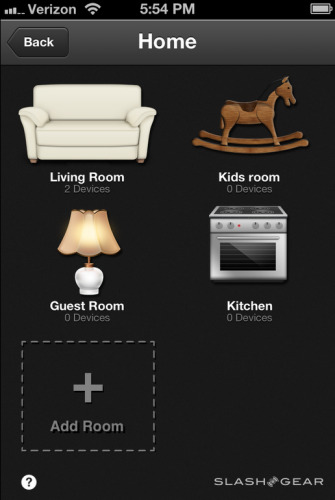 You can purchase the VooMote Zapper for $69.99 USD (and the app is free) or the VooMote One (a similar device with basically the same functionality but a slightly different form factor for $99.99 USD – your choice! Then the cases you see in a couple of the photos in the gallery below are coming soon – brightness! Also feel free to check out the app on the iTunes App Store right this second too, totally free – you'll need the Zapper to do much of anything with it, of course.