Vonage offers free calls to Japan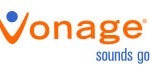 If you have friends or loved ones in Japan where the major earthquakes recently hit and you are trying to get in touch with them to be sure they are OK, Vonage is making getting in touch cheaper. Vonage has announced that it will be waiving all per minute charges to Japan for a full week.
The free Japanese calling started on March 11 and will run through March 18 at 8:30 pm. The charges will be waved on any calls placed from the Vonage home phones of users to Japan. This is good news and will make checking in a no cost proposition.
"We care deeply about our customers and want to ensure they can reach their loved ones in the aftermath of this horrific natural disaster," said Marc Lefar, chief executive officer of Vonage. "Our thoughts and prayers go out to everyone impacted by the earthquake in Japan and we hope this helps keep friends and family connected at this time of great need."