Vonage Mobile app undercuts Skype by 30%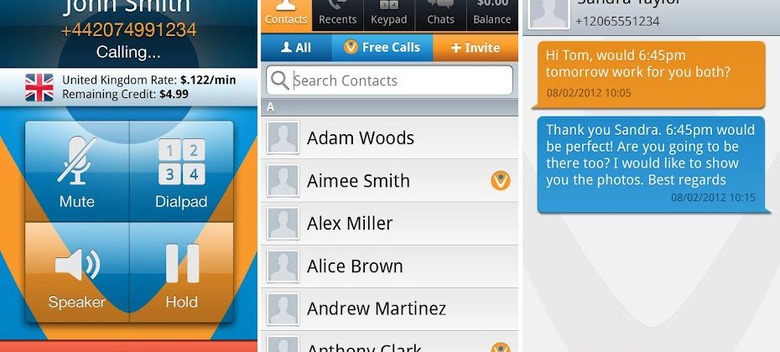 Vonage has cranked up its challenge to Skype, with a new Vonage Mobile app for iOS and Android that promises free app-to-app calls and 30-percent cheaper VoIP than its well-known rival. In fact, voice calls using the Vonage Mobile app are supposedly 70-percent less than "major mobile carriers" the company claims, with in-app payments to add credit.
Top-up increments of $4.99 and $9.99 are supported, though if your friends and family use Vonage VoIP accounts for their home or business line then you might not need to bother. Calls to those numbers are also free, though you don't need to be a Vonage subscriber to use the new mobile app.
As you'd hope, there's integration with your phone's address book, and you're contacted via your existing mobile number. For the moment, Vonage is also throwing in free calls to the United States, Canada and Puerto Rico from anywhere in the world.
The iPhone and Android smartphones are supported, along with the iPad and iPod touch. You can find Vonage Mobile in the App Store and the Android Market.