Volvo's car subscription service is even more popular than expected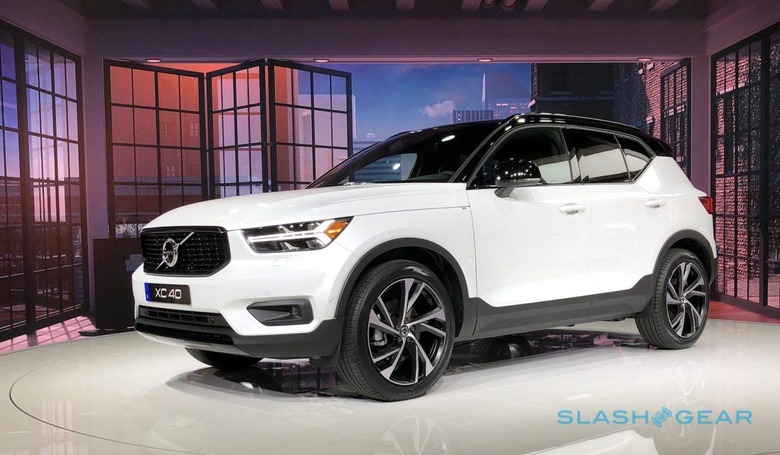 Volvo's subscription based car service is off to a surprisingly positive start, the automaker has announced today at the New York International Auto Show 2018. Care by Volvo debuted at the end of last year, offering the automaker's newest 2019 XC40 crossover for a set monthly fee – covering everything from insurance through to servicing and incidental fees.
So, for $600 per month, you could have a decent-spec XC40 on your drive and not have to worry about paying extra for regular servicing, calling around insurance brokers, or even covering typical out-of-pocket expenses like windshield wiper blade replacements. Volvo's argument was that, like a smartphone contract, Care by Volvo took the headache out of owning a car, all for a fixed fee. With regular lease and outright purchase deals still on the table, though, it was coy on just how much it might sway the market as a whole.
Some of that coyness remains. Volvo is yet to announce sales figures for the 2019 XC40, but the automaker is giving an update on Care by Volvo's appeal. The automaker was hoping for around 10-percent of its predicted first year sales for the crossover to be on subscription plans. In fact, just four months in, it has already hit that milestone.
How many cars does that actually mean? Unfortunately Volvo isn't saying, at least not for the US specifically. According to Jim Nichols, product & technology communications manager at the company, the take-rate in the US has been limited by just how many cars the market has been allocated. If it could get more, it has the buyers for them.
That's not bad at all, considering those ordering the XC40 still haven't actually driven it yet. We've been a little luckier, and found it to be one of the most appealing Volvo cars to-date, with a perky four-cylinder turbocharged engine and a typically Swedish interior with a very flexible layout.
Meanwhile, Volvo is looking to make Care by Volvo even easier to sign up to. The company has a new app, which basically allows you to create a new account, spec out an XC40, and then place the order, all on your iPhone. If you have Apple Pay set up, you can even put down the $500 deposit right there and then.
It's not quite the smartphone utopia we've been hoping for, mind. You'll still get a phone call after running thorough the app process, for example, because they need to get the insurance the details. Nonetheless, if you're dealership-phobic – and plenty of would-be car buyers are – it's another way to minimize your contact with pushy salespeople.