Volvo will perform China's most advanced self-driving car tests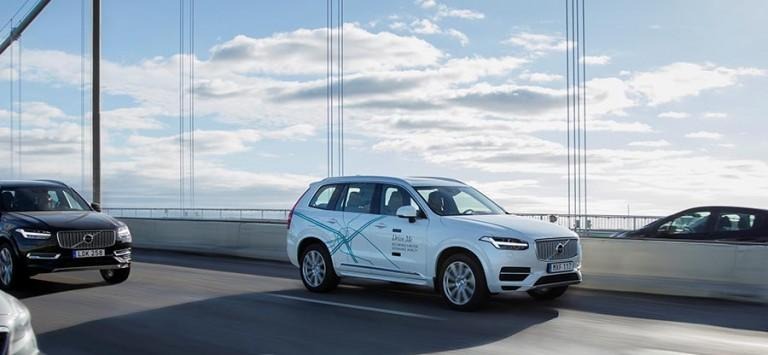 Volvo has announced plans to conduct China's "most advanced autonomous driving experiment," and it'll involve up to 100 cars. According to the auto maker, efforts to get the experiment underway will be taking place "in the coming months," though which cities it will happen in hasn't been determined — Volvo says it will start talking with potential cities soon. Autonomous technology, says Volvo, will be a big contributing factor to better vehicle safety.
Volvo has set a big goal for itself — it doesn't want there to by any deaths or serious injuries in any of its vehicles starting in 2020. That year's not too far away, and there are some big steps to take in the meantime. Autonomous driving technology is the most promising way to achieve this goal, and to help further it will be Volvo's experiment in China.
Volvo President and CEO Håkan Samuelsson said:
Autonomous driving can make a significant contribution to road safety. The sooner AD cars are on the roads, the sooner lives will start being saved ... There are multiple benefits to AD cars. That is why governments need to put in place the legislation to allow AD cars onto the streets as soon as possible. The car industry cannot do it all by itself. We need governmental help.
The auto maker will need to get permission to conduct the test in various Chinese cities, as well as appropriate infrastructure and regulations that permit the cars to operate. Volvo anticipates self-driving technology being a boon for China as a whole, providing benefits that fall into one or more of four categories: time saving, safety, pollution, and congestion.
Volvo didn't detail what this experiment will consist of, aside from up to 100 cars, nor how long it will run. It sounds as if the plans are in the preliminary stages right now, and the experiment will likely be rolling in nature, expanding as additional cities pave the way for self-driving vehicles.
SOURCE: Volvo