Volvo V60 Polestar wagon coming to the US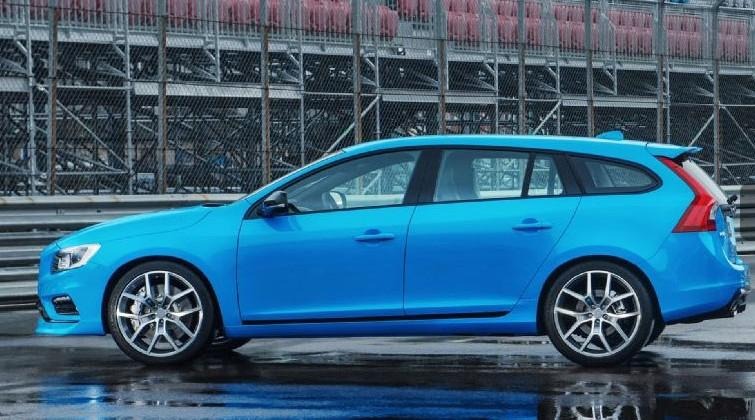 In Europe Volvo has some rather interesting cars, but in the US we get mostly boring cars that typically focus on safety rather than performance. A new Volvo vehicle is coming to the US that will bring with it impressive performance and a wagon body with lots of space inside. In the UK, the Volvo V60 Polestar would be called a shooting brake.
Here in the states, we would call it a station wagon. It's not like the station wagon your aunt had in the 70's though, this is a performance car. Polestar is the hopped up selection of Volvo cars somewhat similar to the Mercedes AMG or BMW M lines. The V60 Polestar will get a 3.0L inline six-cylinder engine with a turbo and AWD.
The turbo six will produce 350 hp and 369 lb-ft of torque. That's not a huge gain from the normal Volvo S60 T6 AWD R-Design version producing 325hp and 354 lb-ft of torque. The improved output is thanks to a larger turbo, better intercooler, new engine mapping, and a racing exhaust.
Power goes to the ground via a 6-speed auto with paddle shifters. Volvo promises the V60 Polestar will reach 60 mph in 4.9 seconds with a top speed limited to 155 mph. A sedan version will be available with the cars going on sale in the US next June.
SOURCE: Motor Trend