Volvo UK to test autonomous cars with real families, real roads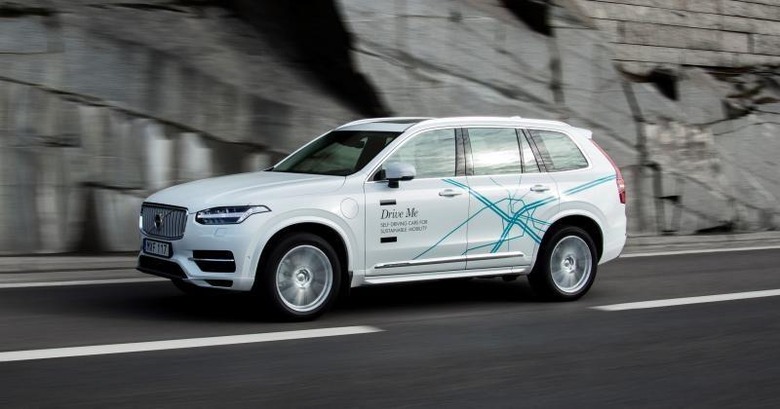 Last week, Volvo banded together with Google, Ford, and Lyft to form a coalition that will push for safer streets in the US via autonomous driving technologies. In the UK, Volvo is making a similar, perhaps even more aggressive push, also with self-driving cars. Calling it "Drive Me London" the campaign aims to introduce self-driving cars on public roads by putting real-life families inside the cars, and behind the wheels, in what could be both the most ambitious and perhaps most dangerous test of self-driving cars in both continents.
In the US, companies like Google and car makers with self-driving vehicles are faced with regulatory and legislative hurdles in trying to test such cars on public roads. Different states have different regulations, making it difficult to secure permits. And while there is an ongoing ping-pong match between government agencies like the NHTSA and these companies, Volvo seems to be facing no such problems in the UK.
Of course, all these car makers do want to test their cars on public roads, but Volvo is taking it one ambitious step further. It's going to test such cars with real families, not company test drivers or similar personnel. And within the next two years even!
Volvo justifies this rather unusual step as a more efficient way to gather data on real world needs. It views autonomous driving as the best way to reduce traffic accidents and even improve traffic flow on congested roads. Those circumstances, however, can only be tested in real-world situations, and on test tracks. And they can really be put to the test by drivers going about their everyday business.
Volvo plans to distributed a limited number of self-driving cars starting next year, eventually expanding up to 100 cars by 2018. This is all within Volvo's goal of having no serious injuries or deaths attributed to new Volvo cars by 2020.
SOURCE: Volvo