Volvo turns the 2018 XC60 into a solar eclipse viewer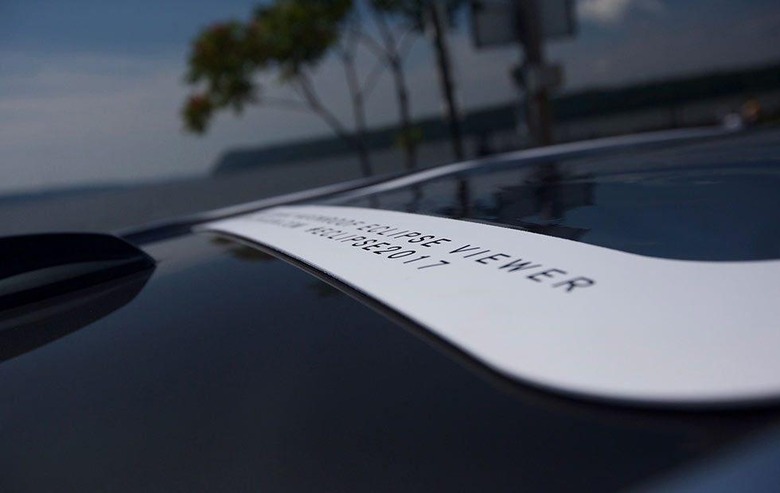 At this point everyone knows that the solar eclipse is coming next week and ahead of that people have been trying to get their hands on eclipse glasses so they can look at the phenomenon without going blind. The catch is that a bunch of the eclipse glasses that came out of China were bogus and Amazon had to recall them. Volvo is doing its part to enable at least a handful of people to view the eclipse without having to wear glasses that look like they are from 3D movies of the '80s.
The automaker has created what it calls the world's first panoramic moonroof eclipse viewer for the all-new 2018 XC60 SUV. Volvo will be shipping the viewers to select Volvo dealers in the path of the eclipse totality and it will allow people to view the eclipse while seated inside the swanky XC60. The XC60 eclipse viewer is made using an ISO-certified 12312-2 material and has a magnetic frame to attach it to the XC60 roof.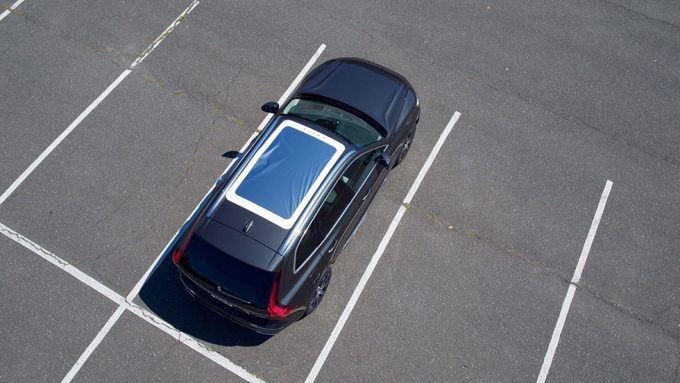 The attachment allows all five people in the vehicle to view the eclipse. Volvo says that it will be placing the viewers at dealers in the path of the eclipse totality. That means Oregon, Idaho, Nebraska, Missouri, and South Carolina will be prioritized.
"The development of the XC60 Panoramic Moonroof Eclipse Viewer gives those in the eclipse's path a unique way to experience this historic event in both comfort and safety," said Bob Jacobs, Vice President of Marketing, Product and Brand Communications, Volvo Car USA. "For those not in the path of totality, we will live-stream the eclipse in virtual reality and 4K high-resolution, 360 degree video."
It's not clear exactly how many of these solar eclipse viewers are available. It's also not clear if you buy a XC60 during the eclipse, you get the eclipse viewer with the purchase or if these are handed out to the dealership and you just have to go there and see if you can watch the eclipse swathed in Swedish safety and luxury. You can watch the Volvo "Racing The Sun" broadcast here.