Volvo car-to-car chatter warns of icy roads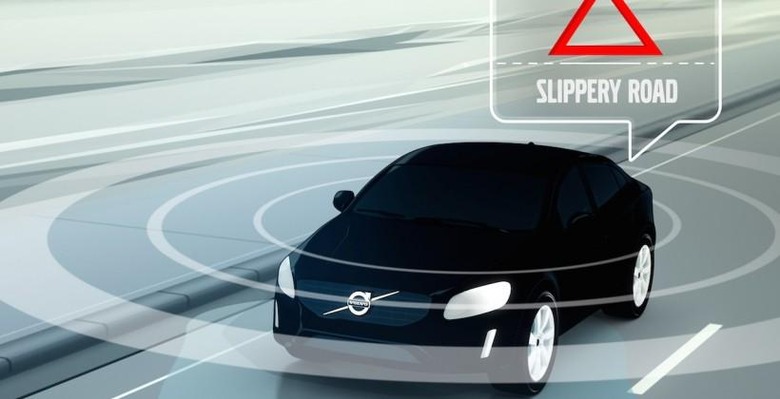 Volvo has kicked off a car-to-car communications system where nearby vehicles can warn each other of icy road surfaces. One of the first such projects in operation out in the wild, the current fleet of fifty cars – set to grow over the coming winter – use mobile data networks to send road friction data to a centralized database, which then pushes out warnings to other cars in the same area.
That flashes up a "slippery road" warning on the dashboard, with Volvo working on different levels of alert that will vary according to the current driving style and the severity of the problem.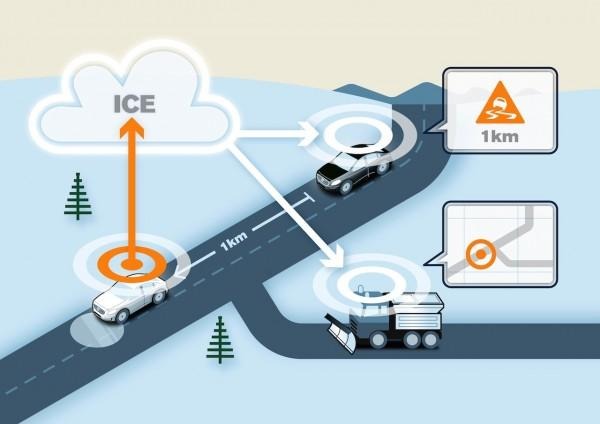 However, the system not only feeds data to other drivers, but to road management services – in this case the Swedish Transport Administration (Trafikverket) and the Norwegian Public Roads Administration (Statens Vegvesen) – to give them real-time feedback on the current conditions. That, Volvo argues, will allow for more efficient use of services: avoiding salting roads that don't actually need to be treated, or conversely prioritizing those routes most dangerous.
None of the actual car data will be included, Volvo insists, and drivers won't have to worry about being tracked individually by the information that's passed to road management services.
Volvo says it aims to have the technology offered on its cars "within a few years" according to Erik Israelsson, Project Leader at the Swedish company's Cooperative ITS (Intelligent Transport System) team.
Volvo also has a fleet of autonomous cars already on the road, as part of what the company says is its goal to have no deaths or serious injuries related to Volvo cars by 2020. Future use of car-to-car communications are also planned, including traffic jam feedback.