Voltaic Spark Tablet Cases uses the sun to charge your iPad and more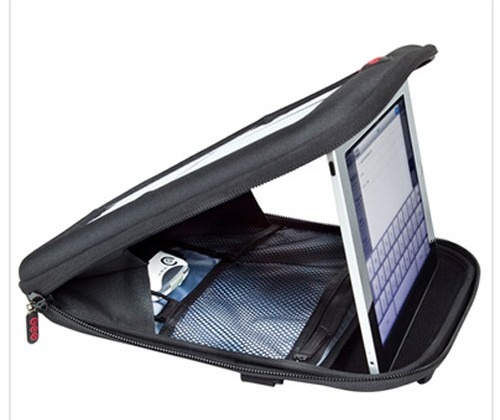 If you are going to be outside where there is no outlet for a long time and you are talking a bunch of gadgets with you, you will need a bunch of batteries or a solar charger of some sort. Voltaic has a new and cool solar charger that is made to protect and charge your iPad or similar tablet and a bunch of other devices. The case is called the Spark Tablet Case and it sells for a cool $299.
The case has an 8W solar panel on the aback and charges an internal battery. The panels are water resistant and rugged to survive life outdoors. Voltaic says that the internal iPad battery can be charged fully if left in direct sunlight for 10 hours and other tablets may take less time. The internal battery can be charged at home from a USB port and the battery inside can charge two devices at one time.
The Spark Tablet Case comes with five adapters to allow it to work with other mobile devices in addition to the two USB ports. The case has a zipper closure and pockets inside for cables and accessories. It will also hold your tablet upright for watching video more comfortably. The solar panels are powerful enough to extend the video playback for one hour with an hour in the sun.