Volocopter raises $55m to commercially launch VoloCity flying taxis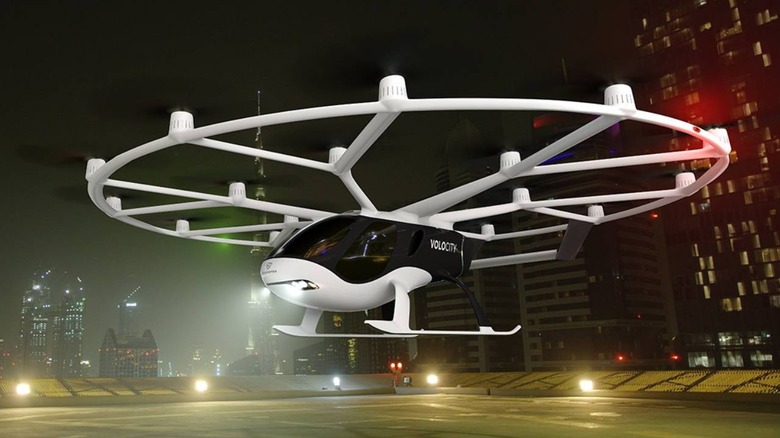 Air taxi company Volocopter has raised $55 million (€50 million) in a series C funding round led by Zhejiang Geely Holding Group Co., the company behind Volvo and several other car brands. The funds will be used to pay for the commercial launch of VoloCity, a future air taxi service, within the next three years. Geely Holdings is a minority investor in Volocopter alongside Daimler and select others.
Rapid short-distance passenger air travel is a fun concept that many companies have dabbled with, but that has ultimately remained little more than an idea. Many view this type of air travel as a necessary evolution in public transportation for megacities, alleviating congestion on roads while offering faster speeds than buses and less hassle than heading to a traditional airport.
German company Volocopter wants to change that with VoloCity, an air taxi that it wants to launch commercially within a handful of years. In
today, Volocopter said that in addition to the $55 million funding round, it has entered into a joint venture with Geely Holding to bring the company's air taxis to China.
Volocopter CEO Florian Reuter said in a statement:
Urban mobility needs to evolve in the next few years to meet rising demand. With our Volocopter air taxis, we are adding a whole new level of mobility in the skies. This funding round is allowing us to take great strides towards bringing Urban Air Mobility to life whilst being respectful of our shareholder's money.
Volocopter's VoloCity is a fourth-generation electric Vertical Takeoff and Landing (eVTOL) aircraft capable of traveling at speeds up to around 68MPH with a range of around 22 miles. In the future, such aircraft may take off from what Volocopter refers to as 'Voloports,' which would be air taxi ports located on the tops of city buildings where passengers could catching eVTOL flights.