Volkwagen may buy back nearly 500k emissions-cheating US diesels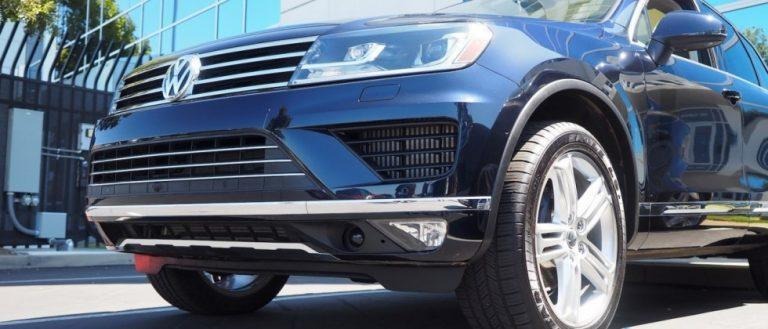 Volkswagen and the United States have reached a deal, according to sources, and that deal involves an offer on VW's part to buy back nearly half a million diesel cars that feature emissions-cheating features. Say the sources, Volkswagen will testify in front of a federal judge tomorrow that it will buy back nearly 500,000 of its 2.0-liter diesel cars as part of its amends for violating U.S. emissions rules.
According to two sources speaking to Reuters, the nearly 500,000 vehicles were sold in the United States, and include the Audi A3, Jetta, and Golf. The 3.0-liter diesels wouldn't be included under this deal, though many of them were also found to be violating U.S. emissions regulations.
Of course, Volkswagen will only buy back the vehicles if the owners agree; how much the auto maker plans to offer affected owners for their cars isn't clear at this time. As well, a different source has suggested that affected owners may instead be able to have their car serviced with an emissions fix that removes the cheating elements.
Such a fix would have to be approved by regulators in the U.S., though, and doesn't appear to exist at this point. If someone does decide to sell Volkswagen their car, they will receive the estimated value of the vehicle, as well as an unspecified cash payments on top of it.
Though how much that car payment will be isn't known, one source says the compensation fund could be more than $1 billion in size in addition to the funds needed to pay the cash value of the vehicles. This alleged buy back plan will take place over the course of two years — or, at least, affected owners will be given a couple years to make their decision about selling the car or having it fixed. The ultimate fate of the cars VW buys back isn't clear at this time — presumably it would be able to resell them if they're fixed with a US regulators-approved solution.
Volkswagen's proposal deadline is tomorrow.
SOURCE: Reuters