Volkswagen's Climb to Redemption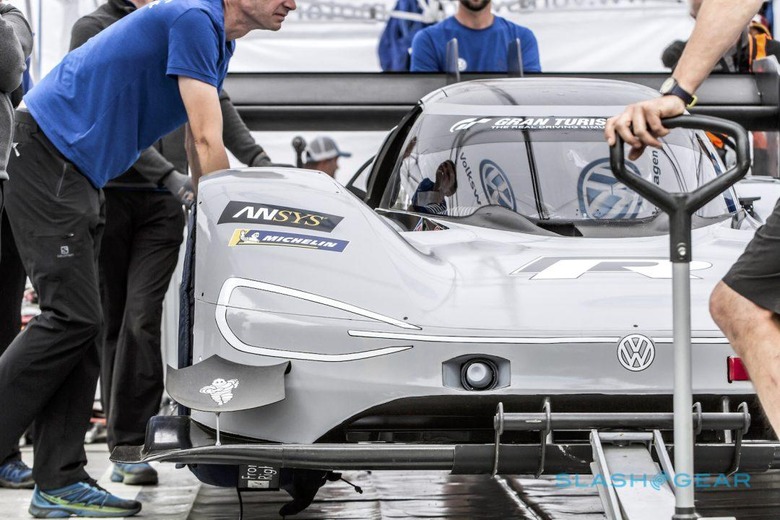 After a 31 year absence, Volkswagen has returned to Pikes Peak to set the record straight. Its last, and only other trek up the mountain was on pace to set a best time, but ended in disappointment as Jochi Kleint's 625bhp, dual-engine Golf failed just 600 feet short of the finish line. Add to that the recent emissions scandal, and you've got a company hell bent to prove itself.
On the morning of June 24, 2018, however, the events of the past were just dots in the rearview as VW Motorsports arrived with a taciturn grin, ready to show the world who they've become in the wake of a near-collapse. With their entry, a statistically mind bending hypercar, a strategy befitting the task at hand, and 3 time hill climb champion Romain Dumas as their pilot, the stage was set.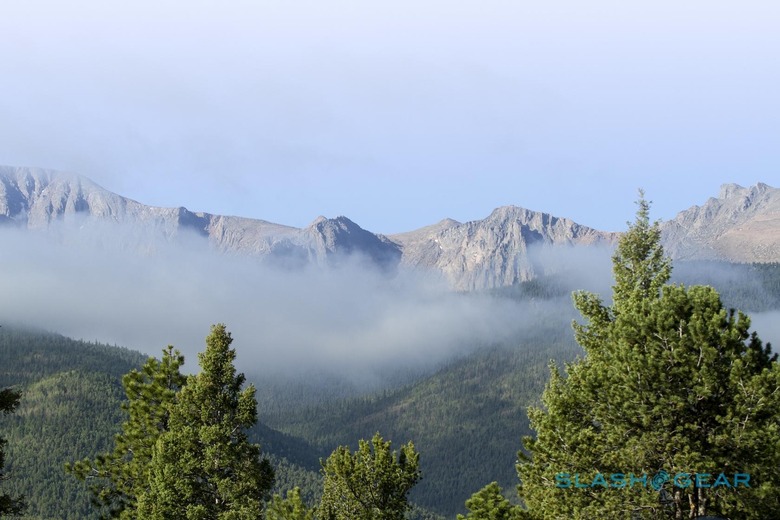 As a former brand employee, GTI owner, and overall enthusiast, my interest was piqued from the first mention that VW would be participating in this year's race. During the days and weeks prior, Dumas posted qualifying times well ahead of the set world record pace, all warning shots threatening Sebastian Loeb's 5 year old time of 8:13:878. Expectations were high, the buzz was building, and when Volkswagen delivered my invitation to attend, I immediately cleared my schedule. I was excited for a very particular reason. Volkswagen was poised for redemption, and I'd have a front row seat.
My story merged with VW's when I started working for a dealership in 2014, although I never suspected that several months later, a team of white coats in West Virginia would submit a report implicating the auto giant in a scandal. Volkswagen's "clean diesel" turned out to be anything but, and as facts were confirmed, the fallout was swift. The government issued an immediate recall on sold units and mandated a strict stop-sale to dealers.
We were bitter. Our customers had been misled, and we felt cheated out of opportunities to earn a living. Customers were irate, and we stood on the front lines as they quite literally filed into our showroom to lodge their complaints and voice their displeasure that "we" had deceived them. Trust was damaged on all fronts. The company suffered, although some reserved hope, myself included, that there was another chapter to be written in Volkswagen's rich history.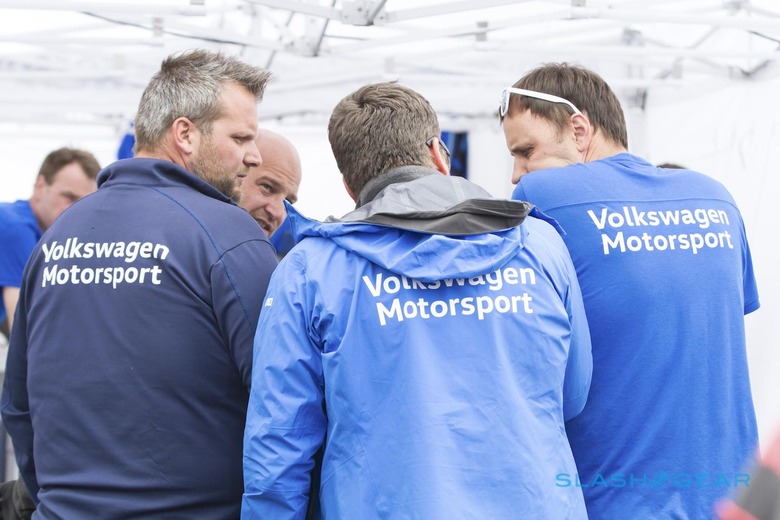 Fast forward a thousand and some days to the 102nd Pikes Peak International Hill Climb, and that anticipated hope hangs in the air. Unfortunately, notes of bitter sentiment are still palpable. As guests of VW, bearing VW badges and other brand paraphernalia, my team and I took our seats for lunch. A passerby made no attempt to hide his feelings toward the brand. In the sarcastic tone of a spurned ex-lover, he stated, "Oh, look! A Defeat Device Convention!" Ouch, but point taken.
In a moment, our excitement and pride for the future of VW turned to tempered self-awareness. Playful rebuke from a competing fanbase or not, we were reminded that "Dieselgate" is still fresh in the collective memories of the general public. But whatever doesn't kill you, makes you stronger, right? In the face of adversity, Volkswagen has responded well by utilizing this perspective as a catalyst to carve a new path.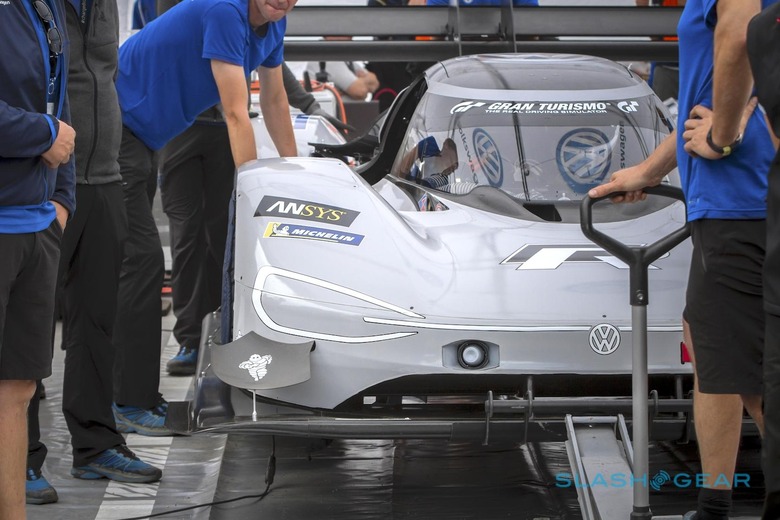 As part of the weekend's events, Volkswagen North America CEO Hinrich Woebcken used the who's-who of the automotive media world to shed light on Volkswagen's new vision, and I'll admit it's impressive. With a shift toward family oriented vehicles, All Wheel Drive SUVs, and e-mobility, their direction is clear, and while the road to complete recovery will be long, I believe they're suited for the journey. With top flight brands like Audi, Porsche, and Lamborghini within their purview, let's not forget that they're still the world's largest auto maker, two years running. They've made their reparations, set their course, and companies aren't perfect. C'est la vie. Onto more important matters.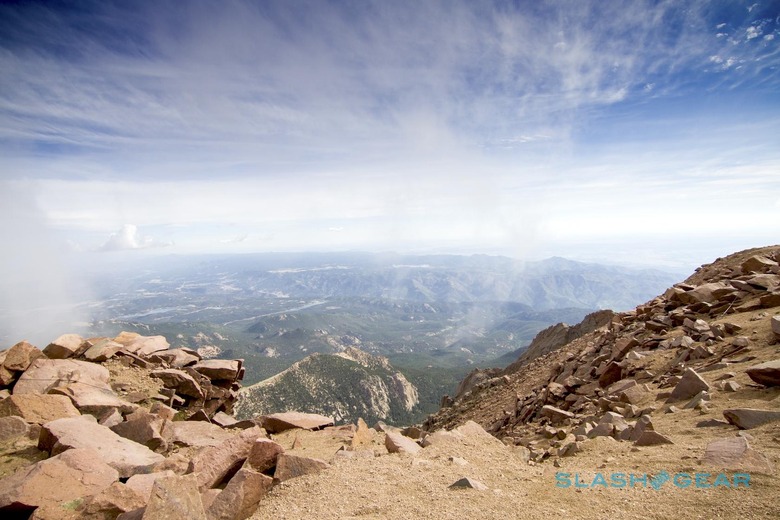 VW's plan: adapt or die. With no intentions to fold, they put their best minds to work late last year. François-Xavier Demaison, Technical Director of VW Motorsport, led a team of engineers as they developed a new prototype. Dr. Frank Welsch, also of Volkswagen's technical division, commented that "[Auto] Production has always benefitted from the ideas, experience, and findings acquired under competitive conditions." Pikes Peak has long been a playground for advancing technology, but as dirt roads and internal combustion have slowly given way to pavement and alternative energy, certain strategies were bound to change.
Enter the Volkswagen I.D. R Pikes Peak
Wrapped in matte gray, its relative silence understates its ability, so let's make one thing abundantly clear: Volkswagen's new racer is 1.21 jiggawatts of lightning-charged insanity. Two massive batteries produce an earth-shattering 680bhp that slingshots the car from a dead standstill to 60 in 2 seconds, near-as-makes-no-difference. If you're searching for a reference point, this may help: the I.D. is faster on land than if it were dropped from a plane. Impressed yet?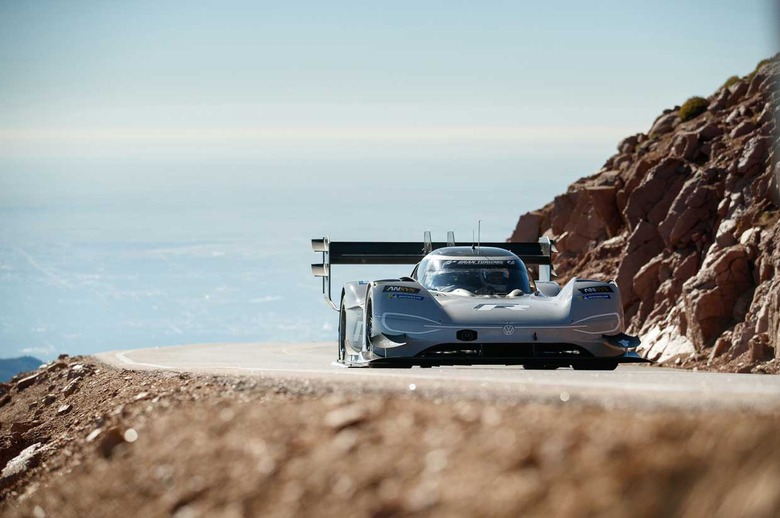 Affixed to the rear is a wing the size of a picnic table, and to put it in German terms, "Downforce > Kerb Weight," a necessary measure as the air thins during the climb. The cumulative brilliance of this car lies in so many aspects of its design, but the focal point is clearly its power supply, and what better way to gain buy-in than to showcase (on what may be the world's tallest stage) the future of the brand. With such an aggressive vehicle and clearly stated goals, all eyes rest squarely on Volkswagen Motorsport as they took the start line. With their scandal still looming, failure would be another nail in the coffin. Win, and wipe the slate clean.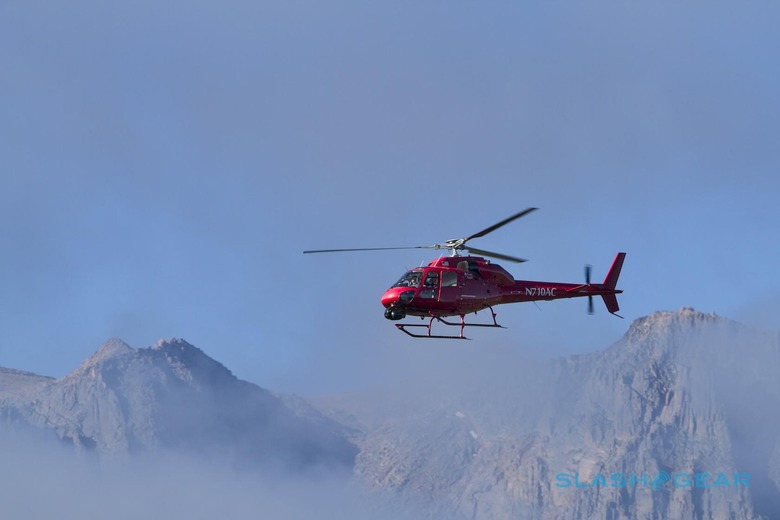 It was the morning of the race and CCR's "Up Around the Bend" played in my head as the sun peeked over the summit, clearing away the fog. Spectators began to arrive in pit row, engines revved, and the air smelled like burning fuel. We were surrounded by Ducatis, Porsches, and McLarens, Acura's NSX and Bentley's Bentayga, but the vast majority of eyes were peering through the clear windows of the I.D. R's tent – an area poetically absent of engine notes and fossil burn-off.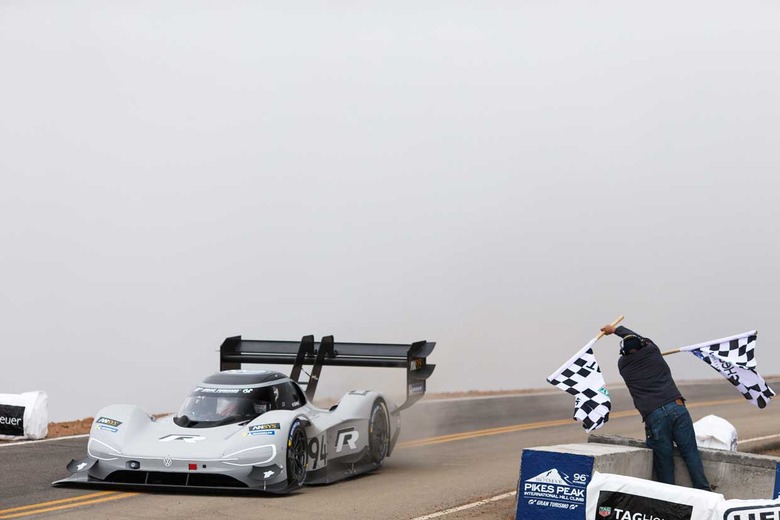 Among the crowd that day were certainly purists, enthusiasts, environmentalists, gear heads, and grease monkeys – all eager. All expectant to watch the historic hill climb's record fall to this highly engineered, highly computerized, but most importantly electric car. It's worth noting that I'd choose a boisterous V10 over a Tesla P-whatever-D any day of the week, but I'll save that disquisition for another time. The point is that, far from maintaining an attitude of, "if you can't beat 'em..." I found that I was very much a fan.
Press and admirers alike vied for viewing position as the team emerged from the tent to tear down its walls, revealing the I.D. R in all its glory for the first time. As the first car to run, the crowd parted as Dumas made his way to the start, and like the calm before the storm, everyone quieted. It was as if all in attendance knew they were about to witness something very important.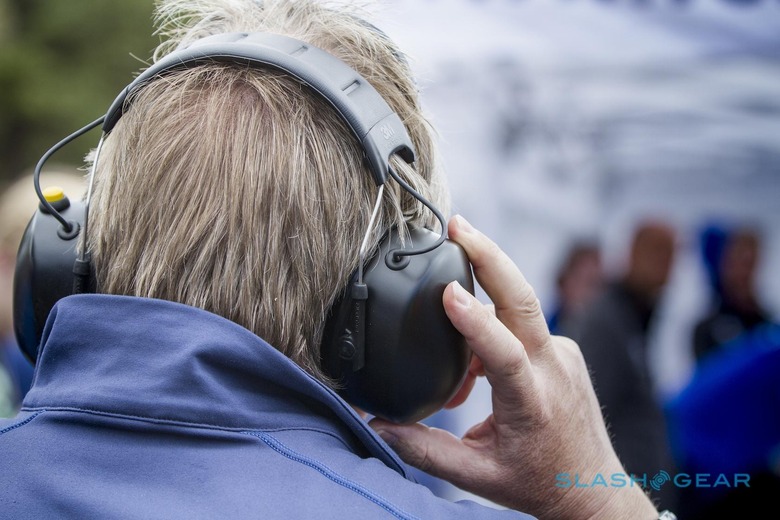 The green flag dropped, and in a strange, silent fury, the VW tore from the line like it was being towed by a squadron of fighter jets. You could actually hear the wave of expletives as it rocketed past the crowd. Still and silent, the racer has an almost ghostly presence, but at 150 mph and warning siren at full blast, it passes like an apparition; if the expressions of onlookers were for the same reason as mine, I wasn't exactly sure what I had seen.
As the I.D. ripped around each of 156 corners over the span of 12.42 miles, it became more and more clear the record would fall. Correction: records. On a meteoric rise to the peak, the Volkswagen would ultimately win the day, shatter the EV record, and dethrone Loeb, throttling his time by an unprecedented 16 seconds. After averaging about 91 mph during its ascent, the VW blasted past the checkered flag making little more noise than a pebble dropped in a pond, but the ripple of effect of this win will be felt for generations, as it marks a significant shift in the brand's methodology.
Red hot on the heels on its TDi faux pas, Volkswagen has shown the world the pinnacle of e-mobility. They've opened doors, and opened eyes. They've given naysayers a reason to believe that "electric" is not only viable, but that it's cool. It's practical. It's fun, and while it can't make up for the rasp of a V8, performance need not be sacrificed. This is no glorified golf cart. This is an important car.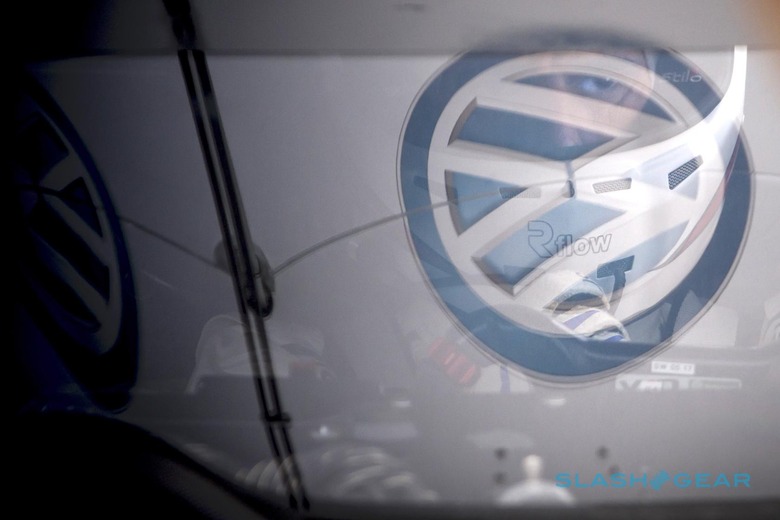 "The I.D. R stands as the forerunner for the I.D. family, a new generation of fully electric vehicles to be launched in 2020," Dr. Frank Welsch notes. "The fact that it also bears the letter 'R' in its name is no coincidence – at Volkswagen, it is synonymous with performance-optimized vehicles, which will also be available with electric drive in the future."
It's a good indicator that VW's record-shattering demonstration is just a sample of innovations to come as they look to regain their footing. The brand's expressed focus is set on family needs and economical options, all without sacrificing their fun and sporty reputation. As the newly-crowned King of the Mountain, the I.D. R Pikes Peak is simply the exclamation point.