Volkswagen unveils Sedric, its fully autonomous concept car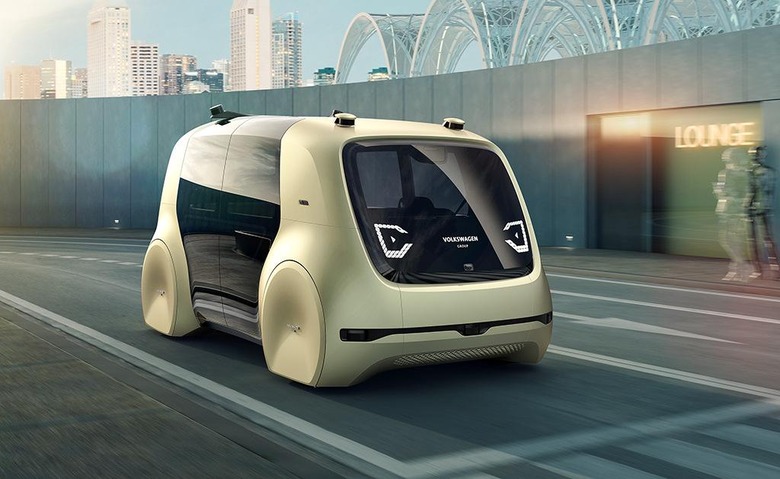 Volkswagen Group has unveiled its first concept car today, and boy is it a doozy. Named Sedric (for self-driving car), this new concept is meant to be an SAE Level 5 autonomous vehicle. That means it's envisioned as capable of operating any driving mode in any environmental condition, allowing passengers to sit back and enjoy the ride.
Kicking back seems to be one of the central themes of Sedric, as Volkswagen shows a car that looks more like a mobile lounge. The company says that Sedric is a shared mobility vehicle and that users will have a "universal mobility ID." That means you'll be able to summon Sedric with a touch of a button no matter where you happen to be.
Sedric will recognize users upon his arrival, and those passengers will be able to talk to the car in natural language. This can include discussing things like the traffic on the route you're taking, or asking him (it?) to make a quick pit stop. Passengers will also be able to look to the windshield for entertainment during their trip, whether that's watching the world around them as they travel or using it as an OLED display to watch movies or discover new things with augmented reality.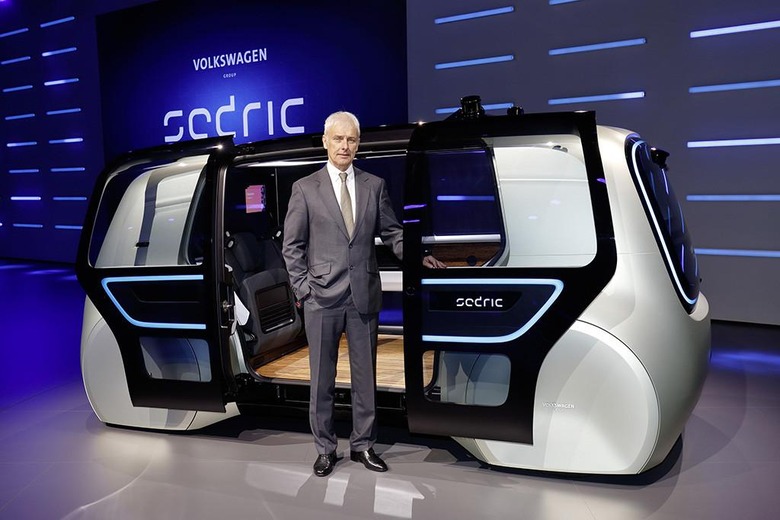 It's pretty clear that Sedric isn't intended to be like other cars, and that much is obvious from its design. Sedric looks more like a box on wheels, but this is what helps create the feeling of a lounge within the backseat and what gives Sedric enough room to carry the luggage and bags of all four people within the car itself.
It doesn't look like the design leaves a lot of room for the essential components, but Volkswagen has gotten crafty here as well. For instance, the flat battery has been positioned between the axels, while Volkswagen says that the motor is in place at the level of the wheels. Other parts like the steering wheel and pedals, made unnecessary by level 5 autonomy, have been removed entirely.
Even though level 5 autonomous driving is still a long way off, this is nonetheless an interesting concept. Volkswagen promises that many more concepts that build off of what it's done in developing Sedric are coming down the pipeline, so we should get to see the evolution of these ideas shortly. What do you think? Let us know in the comments section.