Volkswagen recalls some new Beetles over airbag concerns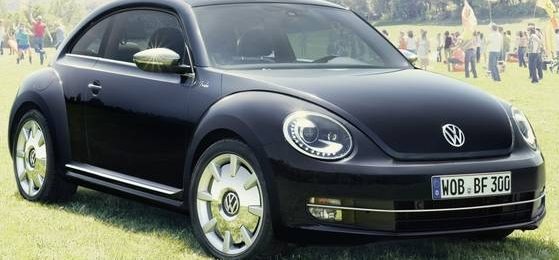 If I'm being honest, the only time I ever thought of the Volkswagen Beetle as cool was when I was eight and Herbie the Love Bug was popular. VW continues to sell a lot of the new Beetle and if you own one you need to beware of a new recall. Volkswagen issued a recall on some 2012 and 2013 Beetle coupes.
The recall covers about 2471 cars from those two model years with specific options. If your car doesn't have leather seats, you're free and clear from this recall. However, if your car does have leather seats and was built between February of 2012 and August 2012 you need to have your vehicle and to the dealership as soon as possible.
VW says owners can check the build date by looking on the driver side door jam sticker. According to the NHTSA, if the right front seat in these vehicles gets wet, the sensor in the seat may not detect the presence of the child and deactivate the airbag. The sensor is called the occupant control module. I've never owned a Volkswagen vehicle, but every vehicle I have owned or driven has had a light to show when the airbag was on or off.
Volkswagen and the NHTSA fear that a faulty sensor may not realize a child is in the seat and in an accident, the airbag could deploy and injure the child. Volkswagen is replacing the faulty module at no cost. The automaker recommends children ride in the backseat and more information on the recall will be forthcoming from VW.
[via USA Today]