Volkswagen electric Dune Buggy concept brings the 60s to the present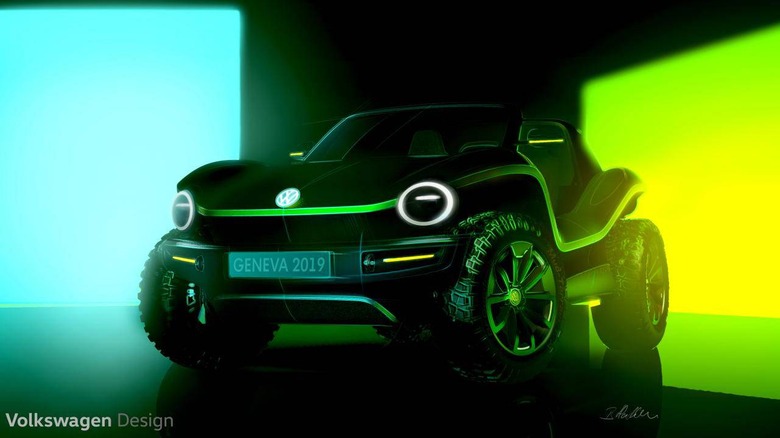 We live in an age when the old becomes new again. Some, like vinyl, have come back in their original form while others, like gaming consoles, have been miniaturized. Volkswagen is also jumping on the retro trend but with a modern twist. It is bringing back the legendary American dune buggies from the 60s and is turning them into a fully electric concept vehicle fit for modern times.
Of all the car designs it could revive, Volkswagen chose the buggy partly based on popularity and partly based on parallelism. The dune buggy was based on the Beetle convertible chassis which also became the foundation of other bodies from other companies. In addition to providing inspiration, the Beetle also demonstrated how cars could be built and be profitable at low volumes or even as one-offs.
Those are also the same points Volkswagen wants to make with its modular electric drive matrix or MEB. Already used for large-scale production models, the carmaker wants to prove that its fully electric platform can also be used to facilitate the development of low-volume niche vehicles as well.
And thus the fully electric Dune Buggy concept was born, a marriage of old and new. Like the Dune Buggies that roamed the US in the 60s and 70s, the e-Buggy keeps the roofless design, large wheels, and off-road tires that give the car its iconic look. It is, as Volkswagen Head Designer Klaus Bischoff calls it, "vibrancy and energy on four wheels."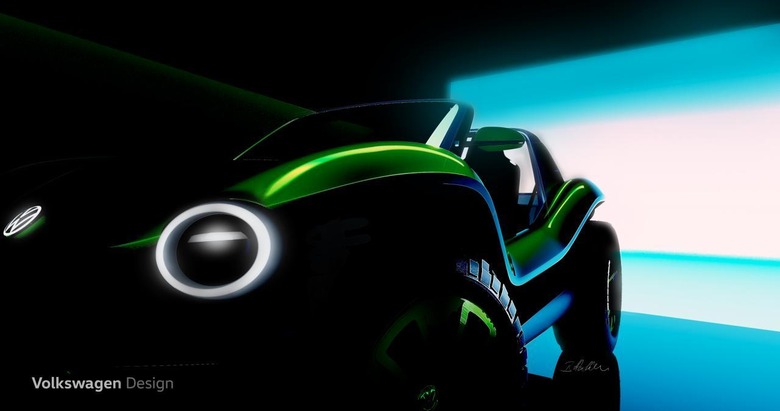 A one of a kind concept car, the fully electric buggy will debut for the first time at the International Geneva Motor Show in March. Be sure to keep an eye on our coverage of the week-long event and an up-close look at this blast from the past.