Voice-controlling Nest thermostat via Google Now almost ready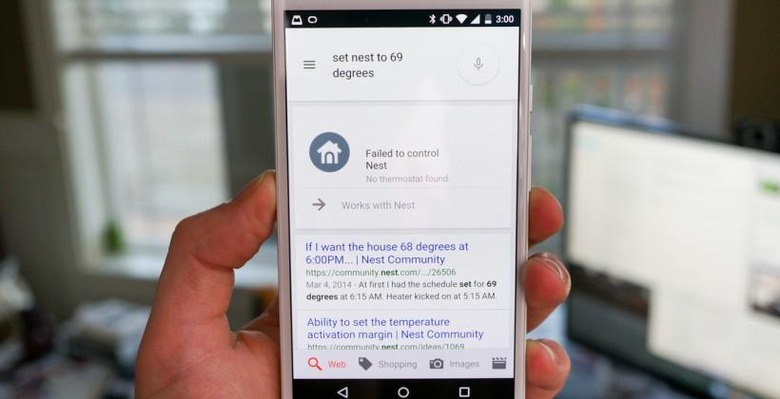 It didn't take long after Google's purchase of Nest, the makers of the internet-connected thermostat and smoke alarm, for expectations to begin of how the home devices would begin to fit into Google's various apps and services. In June, a "Works with Nest" program was launched, and it was then teased that in the future we would be able to set a temperature with the command "Ok, Google..." via the Google Now app. Now it looks like the service is almost ready.
An Android user notified Droid Life that they had discovered if you make a temperature request to Google Now, it recognizes the command and even displays a corresponding Nest card. Users can try it themselves with the latest version of the Google Now app simply by saying "Ok, Google, set Nest to 72 degrees."
The app won't be able to complete the task, but it does bring up the notice that your Google account needs to be authorized to work with Nest. The app doesn't quite crush your hopes just yet, as there is even an opt-in button displayed after this authorization request, but disappointment sets in when it redirects you to a webpage that isn't actually ready.
So, those looking forward to controlling their Nest via voice commands need only hold on a little longer. It appears that the functionality is ready on the app side of the equation, and just a little more work needs to be done on the back-end.
SOURCE Droid Life