Vodafone Spain launch HTC Magic today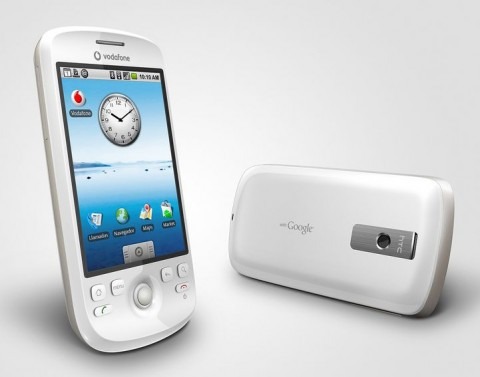 In the second piece of significant Android news today, Vodafone Spain have announced that sales of the HTC Magic begin this morning.  Exclusive to the carrier in Europe, the Magic was nonetheless expected to land in the UK first, from May 5th; Spanish customers will have to pay a little more for the privilege, however, as while the phone will be priced from free (tariff depending) in the UK, in Spain it will range from €19 to €199 ($25 to $262).
Otherwise, though, it's the same HTC Magic we know and love.  Vodafone Spain have created a new all-you-can-eat data tariff, priced at €12 ($16) per month, which will be a mandatory option for all buyers.  The Magic itself has a 3.2-inch QVGA touchscreen, HSPA, WiFi b/g and Bluetooth 2.0.
For more on the HTC Magic, check out our hands-on demo from the handset's launch at Mobile World Congress back in February.  More details on the Vodafone Spain deal at the carrier's official blog; the handset it available online from today, and in stores next week.
[via Android Community]