Samsung F700 (Croix) takes on the iPhone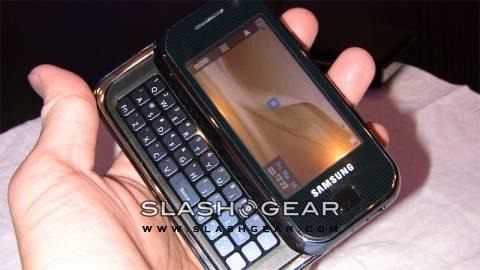 It's been roughly six months since I had my slimy fingers on Samsung's Ultra Smart F700, now co-branded with Vodafone as the Croix. I can't pronounce the word "Croix" but I do know it translates to "Cross" in French. I'll have to ask Samsung the deeper meaning behind the name. So on one hand the iPhone is nick-named the Jesus phone, and on the other hand you've got the "Croix". Interesting.
Anyway, the Croix recently won the iF Communication Design Award 2007 for its super sleek chassis design and touch interface. With my first hand experience of the Croix, though not at an intimate level, I admit it's one of the strongest competitors to the iPhone. I must, however, caution Samsung not to get too comfy because LG isn't riding backseat on this full-screen touch type of devices — thanks to their latest entry, the Viewty (click to view hands-on video).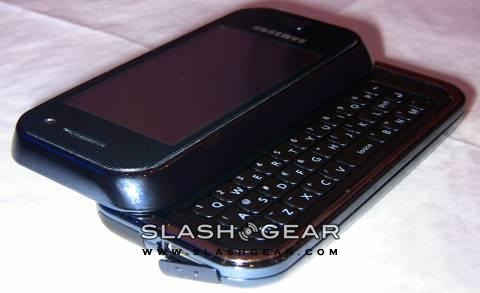 The F700 or Croix feature a man-sized slide down QWERTY keyboard and support for 3G and HSDPA (High Speed Downlink Packet Access), which has speeds theoretically as high as 7.2Mbit/s. Other info such as availability, pricing, specs and features aren't available just yet, so stay tune for more info.