Qisda QCM-330 And LG GD880 Break Cover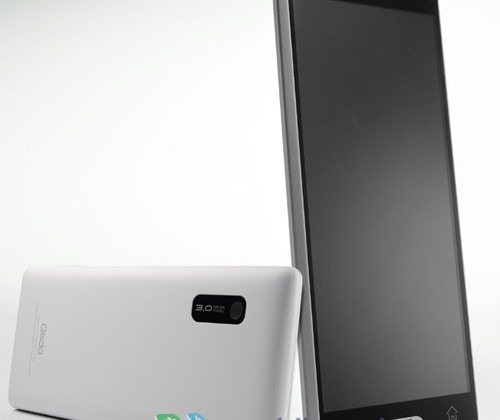 The International Design Forum have unveiled some of their mobile device design competition winners, and there are a fair few handsets worthy of attention. The new devices include the new Qisda QCM-330 and the LG GD880, as well as a number of devices tipped for carrier Vodafone. The QCM-330 is probably the more interesting looking, and according to BenQ's site will make an appearance at CeBIT in early March 2010.
It will feature a 4-inch screen with a resolution of 1280 x 1024, which is impressive. The device also sports HSDPA, WiFi, an accelerometer, and a 3MP camera. The OS is unconfirmed, but thought to be Android. Unfortunately it isn't clear whether the QCM-330 will be functional at CeBIT 2010 or otherwise.
The LG GD880 isn't as cool a device as the 330, but it is interesting nonetheless. The device is said to sport a 480 x 854 resolution touchscreen, HSDPA, WiFi, GPS, and a 5MP camera. Vodafone also has a 2010 Compass on show, a small square device that twists to open. A slew of other handsets that will be potentially hitting Europe this year were shown as well. The 360 Krystal for instance has an interesting feature where you can set it on a paper with a foreign language and the camera will translate the text for you.
[via Unwired View]