VMware Fusion 5 revealed for Mountain Lion and Windows 8

There's a brand new version of VMware out today for those of you that want to run Windows inside your Apple computer – Fusion 5 with support for both Mountain Lion and Window 8. This new software build comes with "over 70 new features" for your OS X Mountain Lion machine with a wish to run Windows 8 inside. This new build is made specifically to make your Mountain Lion machine ready for not only Windows 8, but legacy systems Windows 7 and Windows XP as well.
This new software VMware Fusion 5 will bring on a whole new generation of performance, with "40% faster general performance" than in previous versions of VMware. That's a pretty darn good improvement, and the team is making sure we know that this improvement comes in faster 3D graphics as well as improved power management which leads to longer battery life on your MacBook products galore. You've got support for Linux 3D desktops as well, for those of you looking to expand far beyond the two titans.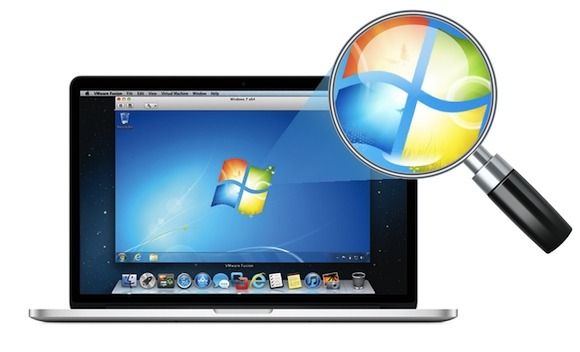 This system is build specifically for Mountain Lion and optimized for Windows 8. You'll be able to run Windows and Mountain Lion searches both in Launchpad and will be able to use AirPlay Mirroring to stream both environments to your Apple TV. VMware Fusion notifications will also appear in your Mountain Lion notification center regardless of if they're through Windows 8 or OS X. VMWare Fusion 5 will also be supporting Windows 8 standard, pro, and enterprise editions.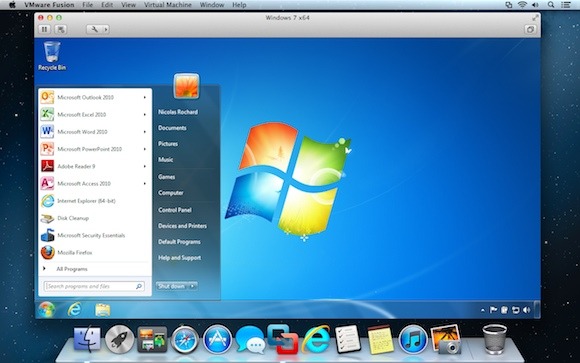 Enhancements for your Mac in this software release include compatibility with Retina-quality displays, USB 3 connectivity, and improvements in support for large memory machines. You'll be able to pick up Fusion 5 for $49.99 for the standard version immediately – there's also a Professional version available for $99.99. And what's best of all is that if you purchased VMware Fusion 4 on or after the 25th of July, you'll be able to upgrade to this new version for free!
If you're not a VMware sort of person and instead choose Parallels as your cross-OS software of choice, you'll be waiting until September 4th. More info on that release soon and very soon!