VLC 0.9.9 media player gets an update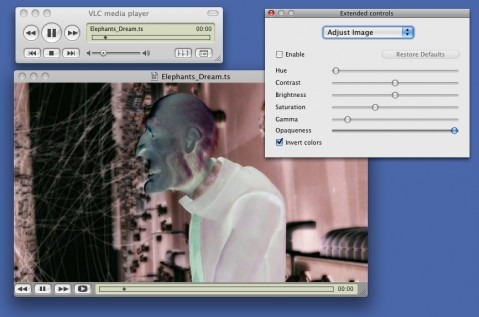 There are a lot of fans of the VLC media player out there and it just got a little bit better. In fact, Intel-based Macs will now enjoy an improved performance due to a significant bugfix. Plus, other features have been added to ramp up this media player's offerings.
Another thing that's new with the 0.9.9 version of the player is a native decoder for Real Video v3.0 and v4.0. This uses the FFmpeg codec. As before, the VLC player from VideoLan supports several file types including MPEG-1, MPEG-2, MPEG-4, mp3, AVI, MKV, DivX and others. Video streaming and regular playback are both supported.
VLC is an open source software that's free to download. Other fixes in this version include improved Real Media demuxing with a workaround bug tht has libxml2 >=2.7.3. Full screen functions operate better on the Windows version now as well. You can download VLC 0.9.9 right now.
[via Slashdot]