Vizio update brings HDR10 support to SmartCast P-series and M-series displays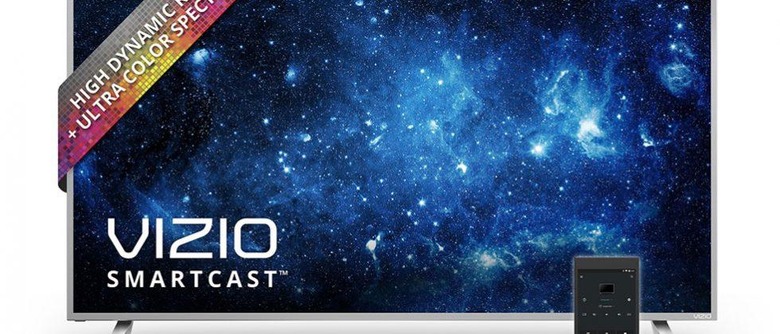 Vizio has announced a new update that is ready for users of certain Ultra HD HDR home theater monitors. The update brings support for the new HDR10 format to the Vizio SmartCast P-Series and M-Series Ultra HD HDR home theater displays. Both of those monitor series launched with Dolby Vision content support and adding HDR10 support expands the compatibility of the devices for more content.
Once the update is applied, the displays will support HDR discs played on existing UHD Blu-ray players from Samsung and Philips. Vizio says that it is working to bring support for other Blu-ray players to market in the future. Along with the update for HDR10, Vizio also has given owners of these displays access to more content to watch in HDR with new Dolby vision HDR titles available in the VUDU library. Fans can watch films like Batman v. Superman, Nice Guys, and Keanu as part of 50 Hollywood titles that are already in Dolby Vision on VUDU.
"When we launched the VIZIO SmartCast P-Series and M-Series Ultra HD HDR display collections, it was always our intent to accommodate the HDR10 standard in addition to our support for Dolby Vision," said Matt McRae, Chief Technology Officer, VIZIO. "While Dolby Vision offers consumers excellent picture quality, it was important to us to give consumers options. VIZIO now offers HDR10 and Dolby Vision compatible displays with some of the best picture quality options available for the home experience."
The SmartCast P and M-Series Ultra HD Home Theater Display monitors have 8.3 million pixels in all images they show and the HDR with Dolby Vision content has more brightness and contrast. These displays have 128 active LED zones in the P-Series and up to 64 Active LED Zones in the M-Series. HDR playback is enabled via compatible players using the Vizio remote and settings menu on the TV.
SOURCE: vizio