Vizio 65 and 120-inch Reference series TVs now available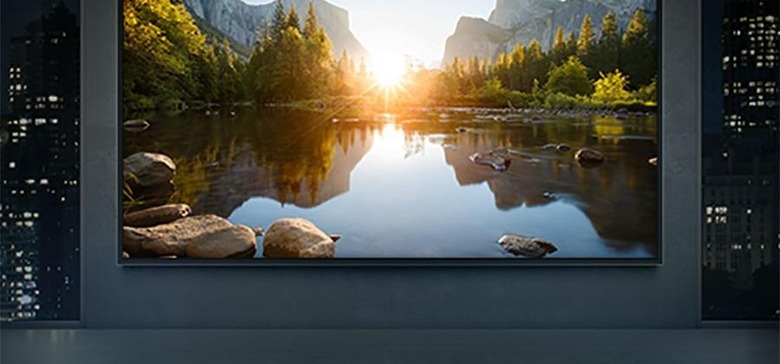 Vizio has announced that its high-end Reference series TVs are now available to purchase. The Reference series TVs are the first complete HDR solution with Dolby Vision playback technology integrated. The Reference series includes the 65-inch RS65-B2 and the 120-inch RS120-B3.
The 65-inch set sells for $5,999.99 and the massive 120-inch TV will cost $129,999.99. The TVs are aimed at high-end home theater fans and supports Ultra Color Spectrum technology whereas most TVs only support Rec. 709 color spectrum.
The Ultra Color Spectrum tech allows for a wider color gamut with a quantum dot panel in the 65-inch unit giving colors closer to the range the human eye is capable of detecting. Buyers of either Reference series TV will get access to certain Warner Bros. Home Entertainment 4K Ultra HD Dolby Vision titles via VUDU.
The native resolution is 2160p with 8.3 million pixels of image quality. Vizio fits the TVs with 384 active LED zones for brighter whites and deeper blacks. Panel brightness is 800 nits and the Reference series TVs have a quad-core GPU and dual-core CPU for upscaling, handling apps, and powering the TV up. The TVs are fitted to a machined, hand-polished, die-cast aluminum base stand. The 65-inch version has integrated 5.1 surround Sound.
SOURCE: Vizio