Vizio 2018 SmartCast TVs get 100+ free channels including live content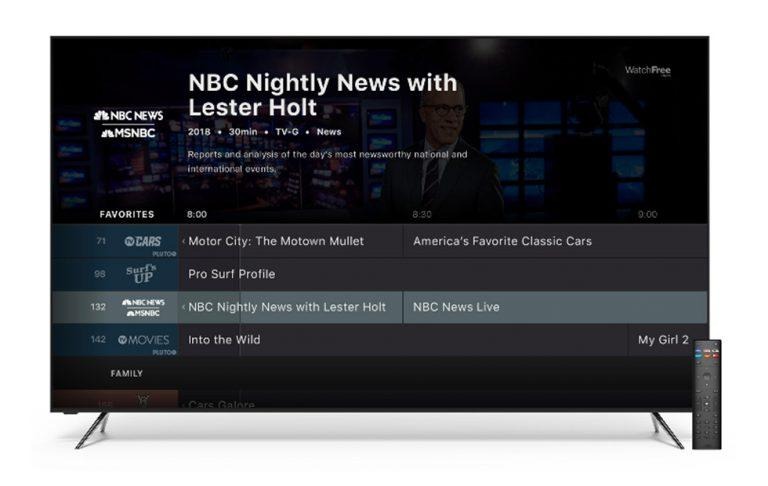 Vizio has announced a major new feature for cord-cutters arriving on its 2018 SmartCast TVs. These smart televisions run Vizio's SmartCast platform, which already offers access to many apps, including Netflix and Hulu. Joining the lineup is WatchFree, a new streaming service that offers these TV owners access to more than 100 channels with linear and live content.
WatchFree is powered by Pluto TV; with it, 2018 Vizio SmartCast TV owners can directly access more than 100 channels, doing so via streaming rather than antennas or other gadgets used by cord-cutters. Offered content includes TV shows, movies, sports, and news, among other things. The service doesn't require any subscriptions.
According to Vizio, accessing the service is simple, requiring the user only to press the input button, then choose "WatchFree" from the options. This will launch the free channels, of which there are things like NBC News, Fox Sports, News 24/7, Crime Network, The Surf Channel, and more. Pluto TV is planning to launch two additional "pop-up" channels that'll offer Unsolved Mysteries and Gordon Ramsay's Kitchen Nightmares.
The 2018 television models also feature an integrated TV tuner, which enables users to directly connect an OTA TV antenna to access free broadcast channels. There's also Chromecast built-in for casting content, making it an overall appealing option for buyers who choose to skip traditional cable and satellite services.
SOURCE: PRNewswire