Vivox Nintendo Switch voice chat aims to make in-game talk easier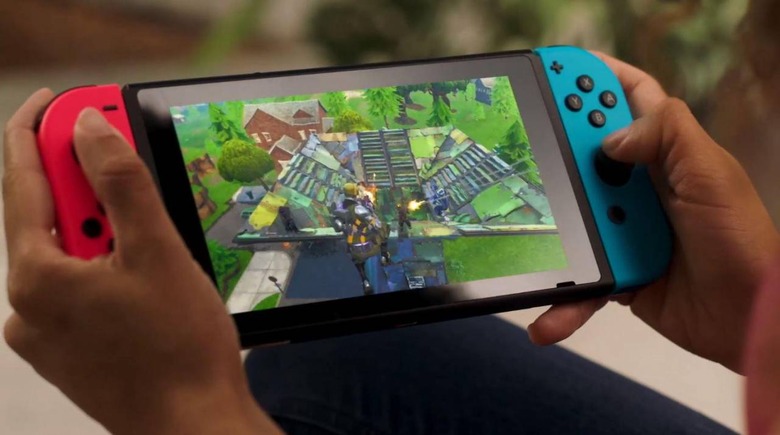 It isn't exactly a secret that Nintendo Switch Online needs some work, particularly when it comes to in-game voice chat. There aren't very many Switch games that support voice chat, and the first-party ones that do rely on a smartphone app to function. It's not a good solution to in-game voice chat, but now it seems that a company named Vivox is here to save the day.
If you play Fortnite on the Nintendo Switch, then chances are you've already been exposed to Vivox's work. Fortnite, unlike the first-party games from Nintendo, has fully functioning in-game chat – all you need to do is plug in a pair of headphones with a mic and you're good to go. No messing around with the Switch online app and using something like this monstrosity to chat with your teammates.
Now we could see Vivox's voice chat method quickly spread to many more games. The company announced today that it's making the Vivox SDK available to all Switch developers, meaning any company that's interested in implementing voice chat now has that option.
Besides Epic, Vivox has already won one developer over. Hi-Rez Studios, which published Smite and Paladins on the Switch, says that both titles will implement the Vivox SDK soon, though we don't have a solid time frame for voice chat roll out. The SDK is even cross-platform compatible, so in games that support both cross-play and the Vivox SDK, you'll be able to chat with your friends regardless of the platform they're playing on.
The hope is that Vivox's Switch SDK will not only make voice chat easier on the console, but also more widespread. We probably can't expect Nintendo to begin using the SDK, as it seems to think that the mobile app adds to the value of Switch Online. Still, for every other non-Nintendo title, it's nice to hear that there's going to be a hassle-free solution to voice chat.