Vivo V17 Pro could come with first dual camera popup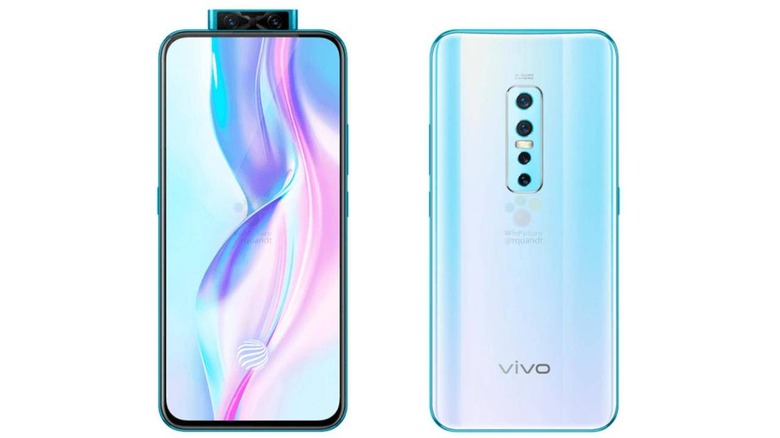 It seems that the popup camera trend isn't going away any time soon. And if Chinese OEMs are to be asked, it can still be taken even further. OPPO shifted the design a bit with the Reno's shark fin popup, including the main camera's LED flash. Now it seems that Vivo will also be taking it a step further by putting two cameras in that popup mechanism facing forward.
Among the major Chinese OEMs, Vivo seems to be the one willing to continue with the design trend. But rather than just repeat the same thing over and over again, Vivo is thinking outside the box to at least bring something worthwhile to users who will be subscribing to such a relatively novel mechanism.
According to information gathered by WinFuture, a certain Vivo V17 Pro will have two front-facing cameras in that elevating part. One will be a 32 GB wide-angle camera while the other will be a 2 megapixel depth sensor. This will make it ideal for taking selfies, especially bokehs or the so-called portrait mode.
Of course, the entire design is meant to emphasize the screen, which can now be used for framing even better selfies. The large 6.44-inch Super AMOLED display doesn't have that high a resolution at 2440x1080 pixels. In fact, the rest of the specs are mostly mediocre, like the Snapdragon 675. Memory, however, has thankfully been cheaper these days so the phone gets 8 GB of RAM and 128 GB of storage.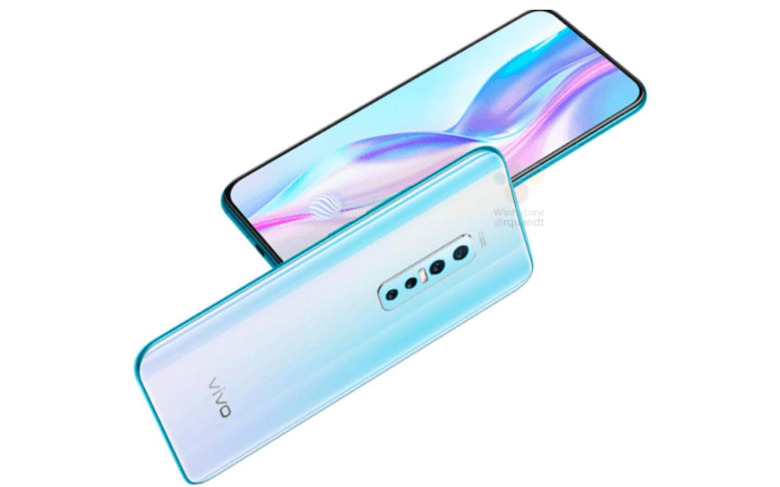 The Vivo V17 Pro will surely be a unique phone in the smartphone market but, these days, gimmicks like these are easily forgotten when real performance surfaces. It's still too early to say anything, of course, but it does show that Vivo is willing to go beyond just following trends to offer something unique and useful to users.