Vivo V15 Pro hands-on: bringing cutting-edge tech to the masses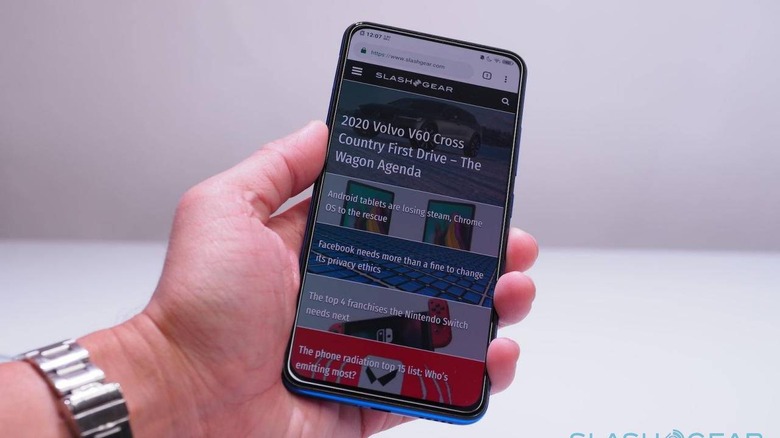 Vivo was the first phone maker to come up with the elevating camera solution to bezels, a design that has been copied or modified by others. With the Vivo NEX Dual Display Edition and Vivo APEX 2019 concept, it almost seemed that the company was abandoning its own innovation. Not quite. Instead, Vivo is actually making that innovation accessible to more users by putting it in its latest V series phone, the Vivo V15Pro. With that elevating camera, a triple camera system, and more AI features than you can remember, the Vivo V15Pro aims to bring cutting-edge technology, and buzzwords, to a broader market.
That elevating camera module has always been both odd yet partially effective in providing an almost completely bezel-less face without requiring users to flip over to a second screen. Sure, the Vivo NEX S's defining feature has had some warts, but that's almost expected with any first gen implementation. With the Vivo V15 Pro, most of the complains seemed to have been addressed. The camera pops up faster and more silently too. Not to mention it actually comes with a sensor that's no longer "just passable".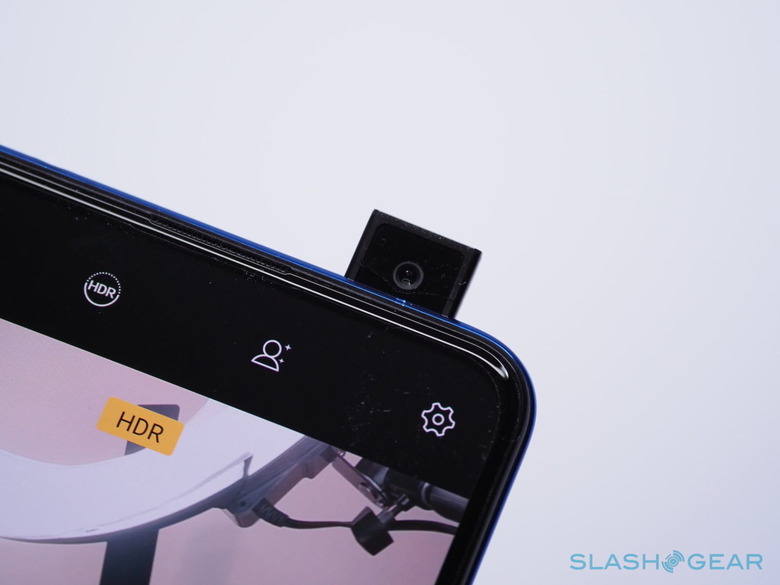 In fact, cameras are one of the biggest upgrades that the V15Pro has over the trailblazing NEX S. Instead of an 8 megapixel popup camera, it has a whopping 32 megapixel sensor that actually performs a lot better in practice than its spiritual predecessor. Unfortunately, based on our cursory tests, the Vivo V15 Pro's face recognition could use some improvement in low light environments because otherwise, it's pretty fast.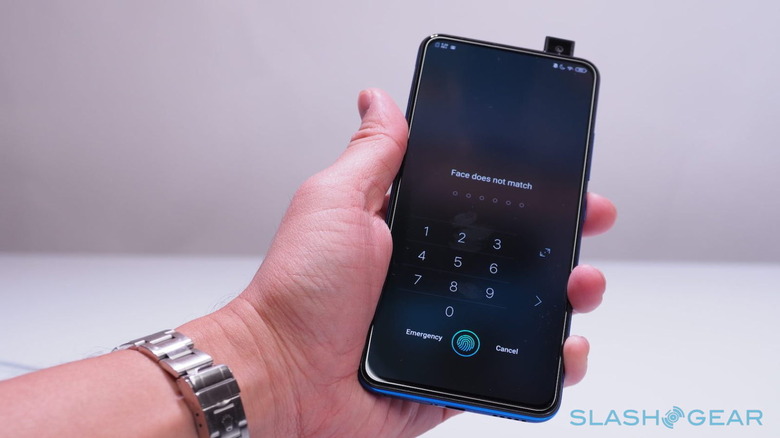 That elevating camera, of course, is all for the purpose of providing the V15Pro a whole and unbroken screen that covers 91.6% of the phone's face. The 6.39-inch FHD+ Super AMOLED display boasts an aspect ratio of 19.5:9 and 100% P3 color gamut support. Underneath that is Vivo's 5th gen in-display fingerprint sensor that we've observed to be faster and more reliable than the one on the Vivo NEX S.
With the fingerprint sensor out of the way, Vivo is mostly free to use the back as the canvas for its next artistic masterpiece. It calls it "Spectrum Ripple Design" and, in addition to the base color options of Topaz Blue or Coral Red, the back reflects different shades at different angles and can even give the illusion of a textured pattern near the edges. Although not directly related to how it looks, the Vivo V15Pro's design makes it great to hold in the hand. The one nitpick is that because of the camera bump, which is most likely expanded by the elevating camera, the phone doesn't exactly lie flat on a table with the camera side raised significantly higher than the opposite side.
The back is also home to the Vivo V15Pro's second headlining feature. From two cameras on the NEX S, the V15 Pro boasts of three that trump the previous pair in almost every way. The 48 megapixel "quad pixel" sensor, for example, uses a "four-in-one pixel technology" combines four adjacent pixels into one to create a high-quality 12 megapixel photo. The 8 megapixel "AI Super Wide-Angle" Camera expands up to 120 degrees (effectively 108 degrees plus distortions) to capture even more objects. Finally, the 5 megapixel depth sensor helps produce all those pretty bokehs.
Inside, the V15Pro is powered by a Qualcomm Snapdragon 675 AIE with 8 GB of RAM and 128 GB of expandable storage. That "AIE" stands for "AI Engine" and Vivo is emphasizing that for a reason. Vivo says that the phone packs upgraded AI tech and that may be an understatement. In addition to the AI Super Wide Angle mentioned above, there's also the usual AI Face Beauty and AI Portrait Framing culprits. There's even an AI Body Shaping feature so you can make more than just your face look perfect. The real star, however, is the AI Super Night Mode that instantly takes multiple photos at different exposures to combine them into a bright night scene, all with just your somewhat shaky hand.
Then there's Jovi, Vivo's homemade AI assistant. Fortunately, it isn't as in your face as Samsung's Bixby, which is good for those outside of China that can't use it anyway. While the V15 Pro does have a dedicated AI button, Vivo has thankfully made it so that it launches Google Assistant by default with a single press. Two presses call Jovi but in Image Recognizer mode.
Software-wise, the V15 Pro runs Funtouch OS 9, which is thankfully based on Android 9.0 Pie. It still retains its iOS-like aesthetic and behavior, which means non-standard Android, but Vivo fans are probably well-accustomed to it anyway. The phone also boasts of a 3,700 mAh battery that takes advantage of the company's Dual-Engine Fast Charging, and boy is it fast!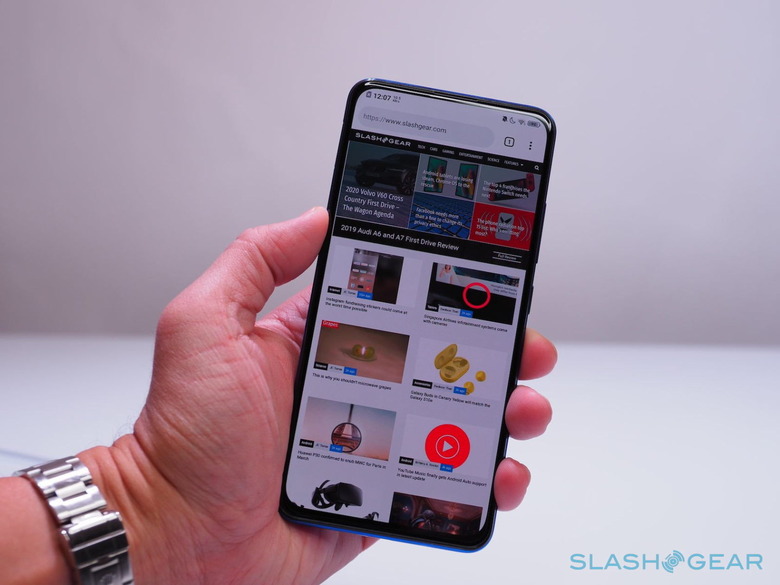 The Vivo V15Pro feels like what the Vivo NEX S 2 would have been had Vivo decided to go in that direction. Fortunately, it has made the decision to instead bring that upgraded to the masses. Vivo will be bringing the phone to multiple markets around the world, though pricing is still to be announced. Be on the lookout for our more in-depth review as we take this mid-range marvel for a more thorough spin.